Costa Rica Villalobos Cascara Coffee Fruit - with free brew bags
Costa Rica Villalobos Cascara Coffee Fruit - with free brew bags
When we fell in love with "cascara", or brewable coffee fruit, it was in the fields of our Costa Rica farmer at Down to Earth Farms in Dota, Tarrazu. Sampling the coffee fruit cherries right off the trees... yellow fruited Catuai and red-fruited varieties, we knew that we had to have this cascara (coffee fruit) to sell on our website. But our farmer thought we were crazy!
Now, four years later, he and his family have hand sorted and quick-dried those split fruit cherries in his "sky tunnels" at 6,000 feet altitude, and the result is amazing. Because this is made with only peak ripe fruit, it has a superior taste to anything in the market we have tried. Because he is using the whole fruit as it comes out of his Penagos portable mill, there are occasional coffee beans and leaves, all of which are just part of the wonderful plant that is coffee and is delicious in all forms.
You will love this new beverage, and so will your body. It makes other "super-fruits" pale by comparison, with astonishing numbers of anti-oxidants and polyphenols. But we love it first for the taste. Fruity and bold with hints of maple syrup, this is the ultimate brewed fruit beverage. A 4 ounce bag makes 15-20 servings. One pound also available. Each bag comes with brew bags for easy brewing. Recipes included!
Customer Reviews
Write Review
rare find

This is so unique! l love to add to my coffee! Must a try.

Posted by Unknown on Apr 22nd 2019

What a Treat !

I ordered 10 more bags they treated so wonderful. Even better they are filled with great anti-oxidants. I even filled a large thermos and shared with two groups and they also loved. I added a couple drops of stevia to bring in a bit of sweetness. Delightful!!!

Posted by Mary C. on Feb 20th 2019

What a Treat !

I placed it loose in my Zarafina (hot tea maker) and what a burst of flavor. Reminded me of healthy cherry notes and I could feel the anti-oxidants healing my body. It was great for a cold wintry night. Definitely a keeper.

Posted by Mary Currie on Feb 11th 2019
Latest Blog Post
These volcanic soil coffees are delicious and diverse... Read more...
Resources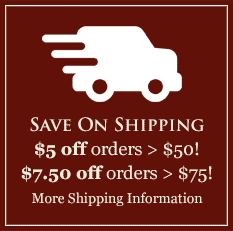 Featured Region
The Araku Valley of India
India's coffee tradition goes back 400 years or more, when a variety called Kent was first established in the Southern Hills. Arabicas predominated until the blight of 1870, when growers needed to hybridize to resistant varieties. The resultant strains had genes from Liberica and other unique, resistant species. Learn more and browse India's Araku Valley coffees here.