Create Your Own House Blend! (Kit - green, unroasted beans)
Create Your Own House Blend! (Kit - green, unroasted beans)
Every Master Blender needs a signature House Blend! With these No-Fail beans and 4 different origins to choose from, you can fiddle and diddle and make something amazing!
This kit provides 2 pounds of the perfect "base" coffee, Golden-Bean-Award-Winning Brazil Adrano Volcano Coffee, and 3 premium origins (1 lb each) of Arabica and Robusta to play with and tweak to your own perfect image of a go-to House Blend. Adrano has now won over 12 Internatonal competition awards in Australia, Europe and America.
Costa Rica Jaguar is "honey process" coffee grown at over 6,000' altitude in Tarrazu. Picked in multiple sessions at the peak of sugar in the beans (October), it is dried with some of the pulp left on the beans to enhance their sugar absorption and flavor development. Simply an amazing, complex, delicious coffee in itself, and a perfect companion for the Adrano base.
Papua New Guinea provides a nice contrast to achieve a wider profile. Mellow, buttery and similar in profile to Jamaica Blue Mountain.
These three Arabicas provide a contrast of taste profiles. Adrano is deep and mineral-rich, Nectar is dense and complex, and Papua is smooth and high in body. Perfect for playing with the balance of your House Blend.
Vietnamese Highland Peaberry Robusta - here comes the Boom! These beans bring the joy of your house blend to the back palate and give persistence and retention that add to the satisfaction the cup provides. Also provides extra body (crema in espressos).
Kit contains: 2 pounds Adrano, 1 pound Jaguar, 1 pound Papua New Guineau, and 1 lb Peaberry Robusta, with roasting & blending recommendations, ratios and some discussion of what makes a perfect blended coffee. Comes with FREE roasting color chart.
See more great home roasting kits here.
NOTE: This is a Green, Unroasted Coffee Bean Kit for Home or Commercial Roasting, these are not pre-roasted beans.
Latest Blog Post
We're doing everything we can to help! Read more...
Resources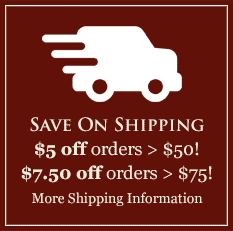 Featured Region
Brazil's Poços de Caldas
There is no other terroir in the world similar to the unique microclimate of Poços de Caldas, which is angled perfectly toward the sun. Poços de Caldas receives sharply divided day and night periods that begin with early morning sun full-on till 4 pm. The soil is enriched by volcanic minerals and rainforest humus. Learn more and browse Brazilian Volcano Coffees here.