Create Your Own Killer Espresso (Kit - green, unroasted beans)
Create Your Own Killer Espresso (Kit - green, unroasted beans)
Few people realize that great espresso is not achieved simply by putting a great coffee in an espresso machine. Espress is a craft; it's an artful balance of sweetness, acidity, body (crema) and persistence on the palate. The experience will not be extraordinary unless these attributes are high. This means blending multiple coffee sources!
In our Espresso Kit for Home Roasters, we give you 2 "base" coffees, Brazil Adrano and Costa Rica Estate, and 2 coffees that provide the contrasting elements and expand the palate. We also provide a brochure that explains how to balance these ingredients and how to roast best for espresso, which is a pressure extraction.
This kit is great fun... and once you have a perfect recipe, you can buy the single origin beans separately in the weights and ratios that match your favorite balance.
Kit contains 4 pounds of green, unroasted beans. This is NOT roasted coffee. Contains 1 lb Brazil Adrano, 1 lb Costa Rica Estate, 1 lb Nicaragua Catimor, and 1 lb Peaberry Robusta from Vietnam.
(this product photo is generic and does not show the actual bean origins)
Latest Blog Post
We're doing everything we can to help! Read more...
Resources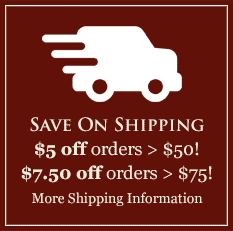 Featured Region
Brazil's Poços de Caldas
There is no other terroir in the world similar to the unique microclimate of Poços de Caldas, which is angled perfectly toward the sun. Poços de Caldas receives sharply divided day and night periods that begin with early morning sun full-on till 4 pm. The soil is enriched by volcanic minerals and rainforest humus. Learn more and browse Brazilian Volcano Coffees here.