Create Your Own Low Caffeine Blend (Kit - green, unroasted beans)
Create Your Own Low Caffeine Blend (Kit - green, unroasted beans)
It's hard to keep up with all the health organizations out there telling us every month that we should be drinking MORE coffee. Now some are recommending up to 5 cups a day to get the best benefits. What if the caffeine gets to you after the second or third cup? Have no fear, we have you covered for taste and LOW caffeine.
Everybody likes an evening coffee, but some of us can't have one because the caffeine will make us restless. Well, with these beans you can "design a caffeine level" from 1% to 65% of the normal amount, depending on which beans you have in your mix.
Nectar and Peru Q coffee is naturally low in caffeine because it is grown at very high altitudes. And our Colombian sugarcane-process DeCaf uses a natural soak to bring out the caffeine to where it is 99% caffeine-free but preserves so much of the original taste that most people cannot tell that this is Colombian DeCaf and not just a high-cupping regular caffeine coffee.
Kit contains 3 pounds of green, unroasted beans. This is NOT roasted coffee. Contains 1 pound Costa Rica Nectar, 1 pound Peru Quellerno Arabica, and 1 pound Colombian sugarcane process DeCaf (all natural), plus a booklet with suggestions and information about creating low caffeine coffees for enjoying any time of day or night!
(this product photo is generic and does not show the actual bean origins)
Latest Blog Post
Our creative muse demands expression... this is our way of bringing more creative blending to your table (or cup). Read more...
Resources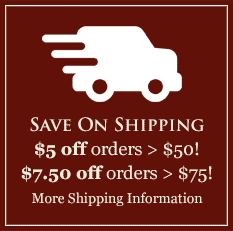 Featured Region
Brazil's Poços de Caldas
There is no other terroir in the world similar to the unique microclimate of Poços de Caldas, which is angled perfectly toward the sun. Poços de Caldas receives sharply divided day and night periods that begin with early morning sun full-on till 4 pm. The soil is enriched by volcanic minerals and rainforest humus. Learn more and browse Brazilian Volcano Coffees here.