Dynamic Duo - Creative 1 and Saigon Tradition - HURRICANE RELIEF
Dynamic Duo - Creative 1 and Saigon Tradition - HURRICANE RELIEF
This Dynamic Duo is the high-caffeine lover's delight. Robusta appeals to the roughly 50% of the world's population with "back palates", meaning they sense taste with the back end of their palate, as opposed to Arabica appealing only to the front palate. Robusta is smooth, buttery, low in acid, and has the highest taste "retention" of any coffee species. It also has roughly twice the caffeine of Arabica.
The Creative 1 has always been one of our top sellers, and we created our own version of peaberry Vietnamese Robusta to scratch that same itch with fresh-roasted coffee produced here in the USA, so we never run out (hopefully). Which will you prefer? Well, the great news is, you don't have to have a preference. Most of our customers enjoy both! Different but similar, and both extraordinary coffees that cannot be found anywhere else in the USA.
One bag of each, Creative 1 Culi Robusta 340-gm drip grind coffee and our new Saigon Tradition Blend (8 oz), also in drip (only). If you select whole bean, you will receive a 250 gram (8.8) size Creative 1 and the price will drop $1.
When you purchase this Dynamic Duo, you save $2 off list and we donate $3 of our profit to the Virgin Islands Hurricane Relief. Thank you!
Customer Reviews
Write Review
Len does it again

Len Brault is a coffee genius. I suspect he is a genius in other areas but we are dealing with coffee here.

I have been drinking #1 since about 2006 and it is still my go-to brew. But the Saigon Tradition is out of this world.

The words that come to mind are "smooth" "rich" "sweet". The key for "sweet" is that it is not cloying. It is actually refreshing. Should be a great candidate for iced coffee. You would never know it is busting out with caffeine when you taste it. You can't miss with this blend.

#1? Your days might be numbered!! Only kidding!

Posted by Kevin on Sep 29th 2017
Latest Blog Post
Direct Trade is the wave of the future, and is picking up speed. It may just save hundreds of thousands of farming communities around the globe. Read more...
Resources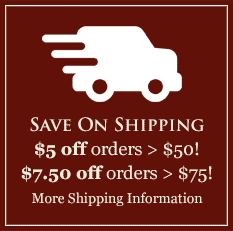 Featured Region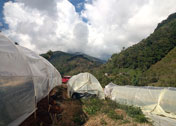 Costa Rica's Dota Tarrazu Region
"Tarrazu", like Champagne, is a restricted term that can only apply to the highly-prized coffees grown in one small mountainous region. With your help and ours, our Tarrazu coffee farmer is expanding his farm to the great benefit of the local people, the environment, and the coffee species. Learn more and browse our Costa Rica Dota Tarrazu coffees here.