El Merendon Honduran Organic Coffee, 400 grams - Intro Sale
El Merendon Honduran Organic Coffee, 400 grams - Intro Sale
I didn't know what to expect when I accepted a meeting with Olimpia, a woman who has been working on her own in the USA to help promote this organic coffee from the El Merendon mountains in Honduras. But I was amazed when I opened a bag of this coffee and was rewarded with one of the most aromatic profiles we have seen in years. This is a dark roast Arabica blend, with strong tones of butter and chocolate and an amazingly persistent and pleasing aftertaste that never fails to make me want another cup.
These are 400 gram bags (over 14 ounces) and we have mostly whole bean with a few drip grind. Limit 1 per order so more people can try it, thank you! When these are sold out we will ask Olimpia to bring more.
Fans of our dark roasts of earthy coffees such as the Brazil Adrano, Lintong and Liberica will not want to miss this. Certified Organic by Bio Latina.
More Information
The Social Pastoral Service of San Vincent de Paul in San Pedro Sula donates all proceeds to the welfare of the collective, to build schools and provide work opportunities for the families of the region, to help preserve the integrity of rural communities. This is a cause that is near and dear to our hearts. There are a lot of wonderful causes in the world, but when you can support one and enjoy some really unique and delicious coffee at reasonable direct trade prices, well, we are all over it.
I knew I had to buy a few bags (all that she had brought with her to the meeting). I would love to bring in a few sacks of green beans and try multi-temperatures roasts with this coffee, it has so many compelling tasting notes that I know I can bring them together into a wonderful symphony.
Note: we sold out during the previous sale but Olimpia has been able to deliver some more bags, mostly ground, so we are listing this again :-)
Latest Blog Post
Direct Trade is the wave of the future, and is picking up speed. It may just save hundreds of thousands of farming communities around the globe. Read more...
Resources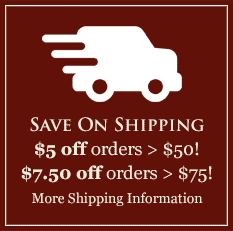 Featured Region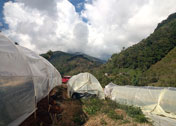 Costa Rica's Dota Tarrazu Region
"Tarrazu", like Champagne, is a restricted term that can only apply to the highly-prized coffees grown in one small mountainous region. With your help and ours, our Tarrazu coffee farmer is expanding his farm to the great benefit of the local people, the environment, and the coffee species. Learn more and browse our Costa Rica Dota Tarrazu coffees here.