Ethiopia Sedecha Microlot Arabica
Ethiopia Sedecha Microlot Arabica
A top-notch coffee from Ethiopia eluded us for years, as we found samples we loved but beans that did not deliver on their promises when purchased in bulk. This is a coffee that delivers! Instantly recognizable as a regional heirloom Arabica blend that has been indigenously developed by small farms in the collective, this coffee sports notes of honey, papaya, orange blossom and red wine. Rich, buttery mouthfeel and nice tartness with low acidity. Grown at high altitude, up to 6000 feet.
The Kata Muduga Multi-Purpose Farmers Cooperative Union was established in the Gera District, in the Jimma Zone, in August 2016. The cooperative processes coffee with eco-friendly, portable Penagos machines, which use minimal water, then dried on "sun tunnel" beds like our Costa Rica Estate coffee. Picked in multiple sessions when ripe, and full of flavor. We hope you love it as much as we do!
8 ounces, choose drip or whole bean and Medium or Harlequin (two-temperature, mostly Dark) Roast. Very limited supply!
Latest Blog Post
Direct Trade is the wave of the future, and is picking up speed. It may just save hundreds of thousands of farming communities around the globe. Read more...
Resources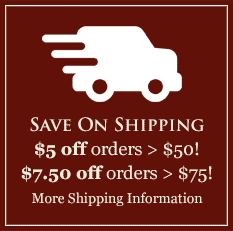 Featured Region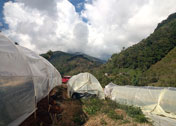 Costa Rica's Dota Tarrazu Region
"Tarrazu", like Champagne, is a restricted term that can only apply to the highly-prized coffees grown in one small mountainous region. With your help and ours, our Tarrazu coffee farmer is expanding his farm to the great benefit of the local people, the environment, and the coffee species. Learn more and browse our Costa Rica Dota Tarrazu coffees here.