Excelsa Blend from Buon Me Thuot
Excelsa Blend from Buon Me Thuot
Excelsa is a rare coffee with unusual genes, distinct enough to be classified as one of the 4 remaining species of coffee cultivated commercially (Arabica, Robusta, Excelsa, Liberica). There are no definitive histories or origin stories available, although it is believed to have originated in the Lake Chad region of Africa. It is similar to Liberica in the asymmetrical shape of the bean but not similar in taste or aroma. It grows on very large bushes that can reach 20' high.
Excelsa lacks the usual pleasing aroma of coffee, yet has such a perfect coffee taste profile it is prized for blending into premium coffee brands and award-winning espressos. Here at Len's Coffee our mission is to bring you ALL the coffee, and we are proud to be the only source in America for Excelsa Coffee! In Vietnam it is an essential ingredient in 5 of Trung Nguyen's blended coffees, and in our own Dalat Blend. It is one of the tastes that contribute to the unique recognizable "Vietnamese Coffee" taste.
For this blend we have added to our Excelsa the nice caramel aroma given by a little Bourbon Arabica so that this coffee has it all, aroma and superb (and totally unique) taste. If you love coffee and find it fascinating, Excelsa is on your bucket list. Enjoy!
8 ounce bags, please select ground or whole bean.
Customer Reviews
Write Review
Pairs well with cinnamon

In update to earlier review (see "Smooth and Earthy"), I want to add that this coffee pairs really well with cinnamon. Something about its earthy flavor profile just screams out cinnamon. Makes a good base for a Mexican Mocha.

Posted by Certifiable Caffienist on Dec 10th 2018

Smooth and earthy

Nice tobacco aroma with a super smooth, earthy mouth feel. I miss the chocolaty flavors of the other Saigon blends and the rummy flavor of the TN blends, so expect a very different tasting cup of coffee if you've grown attached to Saigon Tradition or TN4.

Posted by Certifiable Caffienist on Nov 30th 2018
Latest Blog Post
These volcanic soil coffees are delicious and diverse... Read more...
Resources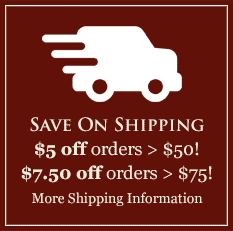 Featured Region
The Araku Valley of India
India's coffee tradition goes back 400 years or more, when a variety called Kent was first established in the Southern Hills. Arabicas predominated until the blight of 1870, when growers needed to hybridize to resistant varieties. The resultant strains had genes from Liberica and other unique, resistant species. Learn more and browse India's Araku Valley coffees here.