Extra-Large 15oz Vietnamese Café-style Filter
Extra-Large 15oz Vietnamese Café-style Filter
The same intense coffee, the same ease of use and cleanup--but now you can make 15 ounces at a time! Brews in the exact same drip method as a regular Phin. Makes two servings (or one BIG serving) of strong hot coffee, or a whole pitcher of iced coffee.
More Information
Phin filters are used in Trung Nguyen coffeeshops in Vietnam for Cà phê sua dá (or Cafe sua da). They operate like a mini drip filter, which you set atop your mug (or other container) and add coffee and hot water.
The flavor obtained from these inexpensive brewers is incomparable. No paper filters needed, no big machine setup or cleaning needed. filters are solidly built and brew a very nice cup of coffee. The Stainless Steel construction lasts for years and stays spotless.
Can be used to make two regular servings (or one big serving) of hot coffee, or 3-4 servings of iced coffee. The 15oz filter is big enough to fill a TALL travel mug with STRONG coffee. That'll get you through your morning commute!
Speaking of work, we suggest you get two and keep one at the office. Phins are perfect for office brewing because they are so easy to store and to clean. If you've got your Phin, you never need to touch the office Keurig again.

15oz Phin brewing a pitcher
of iced coffee
You can use it to brew a whole pitcher of iced coffee, too. Simply place it on top of a carafe (preferably insulated) filled with ice and let the brewing coffee drip into the ice. Check out the photos for a general idea of the right size of carafe and amount of ice--it's more an art than a science.
Dimensions:
15oz Phin: Spanner is 4.6" wide, chamber is 3.25" high and 3.5" wide. Requires a mug with minimum interior width of 3.25".
All Grade 2 extra-strong stainless steel.
Latest Blog Post
We're doing everything we can to help! Read more...
Resources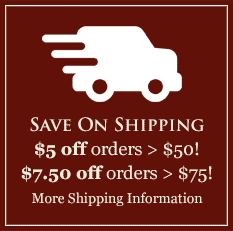 Featured Region
Brazil's Poços de Caldas
There is no other terroir in the world similar to the unique microclimate of Poços de Caldas, which is angled perfectly toward the sun. Poços de Caldas receives sharply divided day and night periods that begin with early morning sun full-on till 4 pm. The soil is enriched by volcanic minerals and rainforest humus. Learn more and browse Brazilian Volcano Coffees here.