Extraordinary Teas
The gift is TOO MUCH FUN for a lover of unique teas and herbal teas.
Enjoy 100g of our Happy Place blend of Coffee fruit, real hibiscus flowers, and African Rooibos. All natural, incredibly full of a broad spectrum of anti-oxidants and polyphenols, and an amazingly powerful, tangy and delicious fruity taste. Instructions included for easy brewing and also a recipoe for an incredible latte.

60g of our Thai Tea is wonderful hot or iced. Our own recipe. Ingredients include super-fragrant, rich whole leaf black tea, natural powdered vanilla, Penzey's tiny bits of dried orange peel, Anatto for natural color, and a wonderful bonus: Whole miniature roses that impart that "je ne sais quoi" to this blend. This is the ultimate summer refresher, but we also enjoy drinking it as a hot milk tea in winter. A true comfort food. And a great gift for any tea lover who wants something better than what you can find in the Asian grocer.

100g Phuc Long Lotus Green tea is made simply with choice tiny green tea leaves and real Lotus flowers. Once very common in Vietnam, it's extremely hard to find now with the real Lotus flowers. This tea is a favorite of people of all ages... kids enjoy it iced with no sweetener at our Farmer's Markets even.

This gift also contains three fun ways for brewing loose-leaf tea, which makes it a perfect gift to introduce a friend to the wider world of teas and tisanes. Make-your-own-teabags included with each order, a "teaspoon" type stainless brewer, and a natural bamboo woven filter.

This gift is hours of fun and dozens of servings of some of the most unusual treats on the planet!
Latest Blog Post
Direct Trade is the wave of the future, and is picking up speed. It may just save hundreds of thousands of farming communities around the globe. Read more...
Resources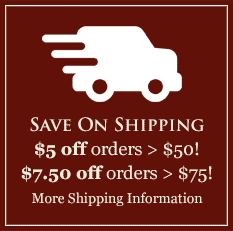 Featured Region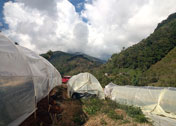 Costa Rica's Dota Tarrazu Region
"Tarrazu", like Champagne, is a restricted term that can only apply to the highly-prized coffees grown in one small mountainous region. With your help and ours, our Tarrazu coffee farmer is expanding his farm to the great benefit of the local people, the environment, and the coffee species. Learn more and browse our Costa Rica Dota Tarrazu coffees here.