Fresh-Cups for Keurig: Costa Rica Nectar, 12-Pack
Fresh-Cups for Keurig: Costa Rica Nectar, 12-Pack
Freshly roasted coffee in a Keurig-compatible cup? Impossible, they said! So we made our own.
Our flagship Costa Rica Dota Tarrazu "Nectar" Arabica, freshly roasted every week and packed into specially designed, Keurig-compatible single serving cups. We were honestly amazed by how good this coffee tastes in a Keurig: rich, fragrant, with an almost espresso-like profile. Notes of brown sugar and fruit, with buttery mouthfeel.
Box of 12 Fresh-Cups, standard 42mm size. 100% recyclable. See below for more details about Fresh-Cups.
More Information
About Fresh-Cups
The first truly fresh Keurig-compatible cup! We roast and pack these cups fresh every week, preserving that perfect freshly-roasted taste in each individual serving. When you open your box, you'll see the cups have slightly domed lids, showing that they are under pressure inside. That's proof the coffee was packed while still "outgassing" (releasing carbon dioxide after roasting).
Regular K-Cups need a long shelf life, so they can't be packed until they are totally done outgassing, which can take days. After that, they sit at the factory, then sit at the store, then sit in your pantry... by the time you drink the coffee, it's months old (120 days is the average). No wonder so many of us find the coffee disappointing. And, it's also the reason we never offered our own coffee in Keurig-compatible cups--until now.
When we first began experimenting with these new cups, we were blown away. We honestly had no idea our Keurig was capable of giving us such a fantastic cup of coffee. Customers have been begging us for years to make a Keurig-compatible cup, but previous cups we tried simply weren't good enough. But now, at last, we have hit a winning combination of the perfect cup, the perfect grind, and the perfect roast.
Fresh-Cups consist of a plastic outer cup with a foil lid and a specially designed paper filter inside, which ensures the water flows through at the optimal speed for maximum flavor extraction. All components are recyclable. These are produced right here at Heirloom Coffee headquarters.
Note that Fresh-Cups are perishable, like other fresh produce. That amazing just-roasted taste begins to fade in time. We recommend using them within three or four weeks of the shipping date to get the best flavor. They are not meant to sit on shelves.

About Costa Rica Dota Tarrazu "Nectar" Arabica
During the brief peak of the growing season, the coffee trees' sap is flowing with extra sugar, similar to what occurs during maple sugaring time when northern regions make maple sugar from extra-sweet sap. Coffee cherries picked at this time are extra-sweet, extra-fruity, and extra-flavorful, with a distinct wine-like aroma. This peak-harvest coffee is usually harvested in a brief two-week window, and is normally reserved for the farmer himself because there is not enough to share. This year, however, the unusally kind weather in Costa Rica resulted in an exceptionally long and prolific Nectar harvesting time, and our grower consented to sell some of it to us after Len visited his estate in Costa Rica.
When processed correctly, using a low-water method that leaves some of the sweet pulp on the beans through drying, the nectar process yields a flavor profile that is so different from ordinary coffee that people struggle to describe the unique tastes and aromas it provides. For Fresh-Cups, we roast the Nectar slightly differently and grind it to a specially chosen grind that's ideal for the Keurig brewing process.
Customer Reviews
Write Review
These are the best K cups ever made

These beat other K cups hands down with more complex flavor, better brew, and amazingness!

Posted by Unknown on Apr 23rd 2019

Great Coffee

The best Keurig type brew I have ever tried. The only problem I have is Keurig types are so expensive. I buy limited amounts to take with me in winter to consume in the motor home as we travel south

Posted by Charles on Oct 20th 2018

Coffee

Great coffee

Posted by Inez on Mar 1st 2018

Smooth

Smooth mild relaxing

Posted by Unknown on Aug 2nd 2017

Fresh Cups

Great taste, love it

Posted by Inez on Feb 27th 2017

Finally A Strong K-cup

I like this new K-cup coffee from Costa Rica. It is stronger than many of the K-cup varieties in the supermarket that I have tried. I also like that it is a package of 12 K-cups instead of the usual 10 which is what a lot of companies are now offering which is a subtle rip off to the customer. I only wish you would now put out K-cups of strong Vietnamese coffee!

Posted by Connie Bowes on Feb 3rd 2017
Latest Blog Post
These volcanic soil coffees are delicious and diverse... Read more...
Resources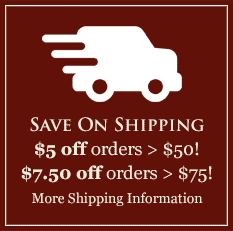 Featured Region
The Araku Valley of India
India's coffee tradition goes back 400 years or more, when a variety called Kent was first established in the Southern Hills. Arabicas predominated until the blight of 1870, when growers needed to hybridize to resistant varieties. The resultant strains had genes from Liberica and other unique, resistant species. Learn more and browse India's Araku Valley coffees here.