Fruitations Fruit Syrup
Why Fruitations syrups? Well, originally we used it exclusively for green coffee bean refreshers; the tart, fresh flavors perfectly complement the taste of the green coffee extract. Lately, though, we've been using it for all kinds of things... it's amazing as a breakfast syrup atop pancakes or oatmeal (particularly the sweetly refreshing Grapefruit syrup!), it's delicious atop desserts like ice cream or fruit, and of course it makes a mean cocktail. You can use the Cranberry syrup for a delicious meat glaze, too.
The syrups are 100% natural, made from real fruit and cane sugar. The taste of the fruit rings pure and true. This is a top-quality product--as soon as we tried it, we had to have it!
Latest Blog Post
Direct Trade is the wave of the future, and is picking up speed. It may just save hundreds of thousands of farming communities around the globe. Read more...
Resources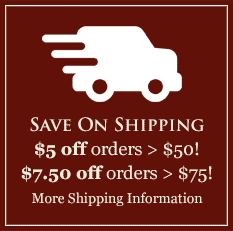 Featured Region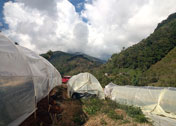 Costa Rica's Dota Tarrazu Region
"Tarrazu", like Champagne, is a restricted term that can only apply to the highly-prized coffees grown in one small mountainous region. With your help and ours, our Tarrazu coffee farmer is expanding his farm to the great benefit of the local people, the environment, and the coffee species. Learn more and browse our Costa Rica Dota Tarrazu coffees here.