Fruitations Fruit Syrup
Why Fruitations syrups? Well, originally we used it exclusively for green coffee bean refreshers; the tart, fresh flavors perfectly complement the taste of the green coffee extract. Lately, though, we've been using it for all kinds of things... it's amazing as a breakfast syrup atop pancakes or oatmeal (particularly the sweetly refreshing Grapefruit syrup!), it's delicious atop desserts like ice cream or fruit, and of course it makes a mean cocktail. You can use the Cranberry syrup for a delicious meat glaze, too.
The syrups are 100% natural, made from real fruit and cane sugar. The taste of the fruit rings pure and true. This is a top-quality product--as soon as we tried it, we had to have it!
Latest Blog Post
Our creative muse demands expression... this is our way of bringing more creative blending to your table (or cup). Read more...
Resources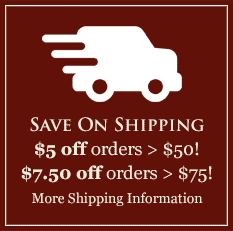 Featured Region
Brazil's Poços de Caldas
There is no other terroir in the world similar to the unique microclimate of Poços de Caldas, which is angled perfectly toward the sun. Poços de Caldas receives sharply divided day and night periods that begin with early morning sun full-on till 4 pm. The soil is enriched by volcanic minerals and rainforest humus. Learn more and browse Brazilian Volcano Coffees here.