G7 Black Gourmet Instant Coffee - "Try Me" Special $1
G7 Black Gourmet Instant Coffee - "Try Me" Special $1
Black G7 for those who prefer their coffee black, or simply prefer to add their own cream and/or sugar to their coffee. The black G7 is also able to dissolve in cold water for an iced coffee.
The Black G7 was the inspiration for Starbucks Via gourmet instant coffee. Starbucks has created the world's SECOND dry-roasted instant coffee, but we feel, and our taste tastes reveal, that people prefer the original G7 Black, at a fraction of the cost.
We want everybody to try this versatile gourmet instant coffee, so we are offering this $1 "Try Me" Special. Limit one per customer.
15 servings of 2 grams per box, 7-8 ounce hot or iced.
More Information
Finally, pure Black G7! Black instant G7 has a number of advantages: it does not contain any added calories from added creamer or sugar, it can be mixed directly into cold water for iced coffee, its packet size is very small and fits easily in a wallet, and, of course, many people just prefer black coffee.
G7 is widely regarded as a unique and superior gourmet instant coffee, due to a processing plant built by Italian coffee technology experts that uses a proprietary process to create flavorful instant coffee from unroasted, green coffee beans. The beans are roasted and powdered in one process that eliminates the usual bitterness of freeze-dried coffee common to other processes. If you have never tried G7, you have never seen how great instant coffee can taste. The Black G7, requested by consumers for years, is finally available. Its only ingredient: Coffee. Use it alone or as a base in coffee drinks or cooking.
Please note that Starbucks has copied the basic technology used in making G7, in the production of their new Via instant coffee. In our focus group taste tests, G7 beats Via almost 2 to 1 in preference for taste. G7 and Via are the only two widely produced dry-roasted instant coffees in the world.
If you do like your coffee sweet, but are watching your sugar intake, then the Black G7 is ideal because you can sweeten it with your non-nutritive sweetener of choice (Splenda, Nutrasweet, etc.). You can also add your own cream, milk, or non-dairy creamer if you like. This black instant is highly suitable for allergy sufferers, because they can be certain that there is nothing in the packet but pure black instant coffee.
An exciting discovery for us was that the Black G7 mixes easily in cold water. During the hot summer months, iced coffee is particularly pleasurable, but regular G7 must always be mixed in hot water first before being poured over ice. This can be tricky because the ice melts and may dilute the coffee. With Black G7, there's no problem making coffee as cold as you like, anywhere you have access to iced and water and want to enjoy a glass of gourmet iced coffee!
G7 is 100% pure black coffee with nothing added. Caffeine is rated at 60 mg per serving/packet, about 20% less than an average cup of brewed coffee. One sachet makes about 7 ounces of coffee. Natural sugar content of the beans is approximately 0.2 grams per serving. Note that the nutritional facts label provides values for 100 grams, which is equivalent to 50 servings.
Latest Blog Post
Our creative muse demands expression... this is our way of bringing more creative blending to your table (or cup). Read more...
Resources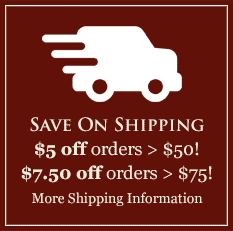 Featured Region
Brazil's Poços de Caldas
There is no other terroir in the world similar to the unique microclimate of Poços de Caldas, which is angled perfectly toward the sun. Poços de Caldas receives sharply divided day and night periods that begin with early morning sun full-on till 4 pm. The soil is enriched by volcanic minerals and rainforest humus. Learn more and browse Brazilian Volcano Coffees here.