G7 Gu Manh X2, double-strength G7 3-in-1, 2-Pack Sale
G7 Gu Manh X2, double-strength G7 3-in-1, 2-Pack Sale
Great 2-Pack Deal with Free samples of new Legend Instant! The extra-large sachet of G7 ships in a 2-pack with 3 free samples of the new Trung Nguyen Gourmet Instant Legend. The samples include 2 different versions of the Legend plus a sugar free version.
X2 is the same formula as regular G7 (we've taste-tested and can't tell the difference), but each packet contains 25 grams of instant coffee powder instead of the usual 16 grams. As a result, each packet makes 60% more coffee, enough for a hearty 8oz cup. Use two packets to fill a big 16oz travel mug!
If you, like so many of our customers, have wished G7 made a bigger cup of coffee, then this is the answer. It's a better value, too, ounce-for-ounce, so you save money if you've been using multiple regular G7s to fill your mug.
FYI: Regular G7 makes about 5oz. X2 makes about 8oz. A mug holds ~10oz. A big travel mug, like the kind you take along in the car, is usually 16oz. So, whether you should get G7 Original or G7 X2 depends on the size of the container you normally drink out of.
This 2-pack contains a total of 24 servings of Gu Manh X2 plus 3 servings of the new Legend Instant.
Contains casein, a milk derivative.
Latest Blog Post
Our creative muse demands expression... this is our way of bringing more creative blending to your table (or cup). Read more...
Resources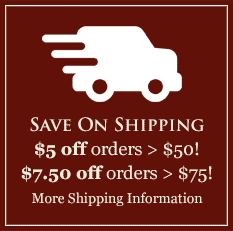 Featured Region
Brazil's Poços de Caldas
There is no other terroir in the world similar to the unique microclimate of Poços de Caldas, which is angled perfectly toward the sun. Poços de Caldas receives sharply divided day and night periods that begin with early morning sun full-on till 4 pm. The soil is enriched by volcanic minerals and rainforest humus. Learn more and browse Brazilian Volcano Coffees here.