G7 Gu Manh X2, double-strength G7 3-in-1
G7 Gu Manh X2, double-strength G7 3-in-1
X2 is the same formula as regular G7 (we've taste-tested and can't tell the difference), but each packet contains 25 grams of instant coffee powder instead of the usual 16 grams. As a result, each packet makes 60% more coffee, enough for a hearty 8oz cup. Use two packets to fill a big 16oz travel mug!
If you, like so many of our customers, have wished G7 made a bigger cup of coffee, then this is the answer. It's a better value, too, ounce-for-ounce, so you save money if you've been using multiple regular G7s to fill your mug.
FYI: Regular G7 makes about 5oz. X2 makes about 8oz. A mug holds ~10oz. A big travel mug, like the kind you take along in the car, is usually 16oz. So, whether you should get G7 Original or G7 X2 depends on the size of the container you normally drink out of.
Contains casein, a milk derivative.
Customer Reviews
Write Review
Showing reviews 1-10 of 23 | Next
X2

I drink this every morning. One cup keeps me satisfied all day. X2 is perfect blend of top notch coffee, sweetener, and creamer. I give this product highest rating.

Posted by Mollie on Oct 5th 2022

BIGGER QUANITY BOXES OR BAGS

I WOULD LIKE TO ORDER LARGER BAGS, LIKE AT THE ASIAN MARKETS I USUALY GO TOO. BUT I LOVE,LOVE THIS COFFEE.

Posted by sue matherne on May 14th 2021

G7 Fantastic

So calming in the afternoon

Posted by Dr. Thomas M White, Ph.D on Mar 8th 2021

G7

This combo is great with a lot of flavor for an instant coffee. Buy it regularly and suggest you do too

Posted by Craig Fitzgerald on Jan 27th 2021

Great coffee

This coffee snd creamer combo has great coffee smell and flavor

Posted by Craig fitzgerald on Dec 9th 2020

Great tasting for an instant

This instant is great for when I am running late or when I don't want to make full pot. Great taste.

Posted by Leslie Ostrander on Apr 14th 2020

G 7 Gu Manh X2

Very smooth tasting

Posted by Inez P Robinson on Nov 29th 2019

Pre-Mixed Power Packs!

Perfect mix of Trung Nguyen coffee, sweetener, and milk. We can't keep these in the house as they serve up the fastest cup of after-school, after-work, early-evening ... :) coffee.

Posted by Erick C. on Mar 27th 2019

Best Coffee Ever

I have been drinking this coffee for years. It is the best coffee I have ever had. I have turned many people on to this coffee, now it sells out in the stores really fast. Just try it you will not regret it.

Posted by Portia Navarro on Nov 5th 2018

Black and Gu Mạnh Mix

I used to have G7 instant coffee at home and at work. It's black without cream and sugar so I had to add sugar/cream. I bought 3-in-1 instant but it's too sweet for me. Today I try this new "G7 Gu Manh X2, double-strength G7 3-in-1" with 1 measuring cup (250 mL) hot water.

I love the smooth creamy taste. It means the amount of coffee-cream-water combination is perfect. But, it's still too sweet for me. So I add a little black coffee G7, it's wonderful.

My personal recommendation: we are better to buy both of these instant coffee versions, black G7 and Gu Mạnh G7 to make our own cup of coffee.

Posted by Ngo on Aug 23rd 2018
Showing reviews 1-10 of 23 | Next
Latest Blog Post
These volcanic soil coffees are delicious and diverse... Read more...
Resources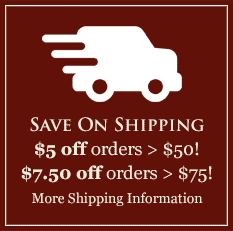 Featured Region
The Araku Valley of India
India's coffee tradition goes back 400 years or more, when a variety called Kent was first established in the Southern Hills. Arabicas predominated until the blight of 1870, when growers needed to hybridize to resistant varieties. The resultant strains had genes from Liberica and other unique, resistant species. Learn more and browse India's Araku Valley coffees here.