G7 Gu Manh X2, double-strength G7 3-in-1
G7 Gu Manh X2, double-strength G7 3-in-1
X2 is the same formula as regular G7 (we've taste-tested and can't tell the difference), but each packet contains 25 grams of instant coffee powder instead of the usual 16 grams. As a result, each packet makes 60% more coffee, enough for a hearty 8oz cup. Use two packets to fill a big 16oz travel mug!
If you, like so many of our customers, have wished G7 made a bigger cup of coffee, then this is the answer. It's a better value, too, ounce-for-ounce, so you save money if you've been using multiple regular G7s to fill your mug.
FYI: Regular G7 makes about 5oz. X2 makes about 8oz. A mug holds ~10oz. A big travel mug, like the kind you take along in the car, is usually 16oz. So, whether you should get G7 Original or G7 X2 depends on the size of the container you normally drink out of.
Back in stock!
Contains casein, a milk derivative.
Customer Reviews
Write Review
Showing reviews 1-10 of 13 | Next
I always have this on hand

I carry this version, and Passiona when ever I can get it, on trips. Hotel coffee can't compare. This is SUCH a good instant that I also use it at home to supplement brewed coffee when I run low. Just yummy if you like your coffee with milk and sugar, and aren't expecting miracles. I say give it a try!

Posted by Lucinda Reid on Jul 26th 2018

Best product, EVER!

I work for a non-profit religious organization, and the Area Director for Southeast Asia and Japan visits Vietnam a few times a year.

When she returns, I always get the duty of putting out the boxes of G7 in the break room to share with the rest of our small staff. But I grab my stash first *smirking*, and then the rest of the staff scramble to grab as many packets of G7 before they're all gone.

I have shared this with my mother, and she is now a big fan, and will possible stop purchasing International Coffee's French Vanilla.

I can't say enough good things about G7! And thank you for making the larger packets available. LIFE SAVER.

HIGHLY RECOMMENDED.

Posted by Dolores on Mar 15th 2018

Delicious and easy

This coffee tastes like a chocolate candy my mother would send me. Perfect for On The Go.

Posted by Unknown on Mar 8th 2018

Simply the BEST

Twice the strength here means twice as good ! A very rich flavor that sends your palate into a dreamland of coffee reminding you of your life travels where world famous coffees were not nearly as good as this !

Posted by Tommy on Jan 23rd 2018

why go to starbucks

While traveling a friend introduced us to this product. Its the perfect blend of all ingredients.

Posted by virginia clearwater on Dec 30th 2017

Great taste

Excellent product if you like cream and coffee together. Great smell and flavor

Posted by Craig on Dec 4th 2017

Great alternative

This is great for those times when you can't brew a proper cuppa or you are traveling or even camping.

Posted by Charlie on Sep 15th 2017

The best ever

I've been drinking coffee for about 65 years, after I discovered the G7 X2 I found what I was looking for, and Len's service is top notch.

Posted by Jim H. on Jun 29th 2017

G7 Gu Manh X2

The best 3 n 1

Posted by Ed on May 21st 2017

Wonderful

I was very curious to try this coffee after I tried the other instant that are included in the Instant Coffee Mini-Entertainer, and I became a fan of it easily.

It smells really good and taste great. I usually use it on those days that I feel the need of extra coffee and it does wonders.

Another product that I highly recommend.

Posted by Jose I Alvarado Zayas on Mar 21st 2017
Showing reviews 1-10 of 13 | Next
Latest Blog Post
Direct Trade is the wave of the future, and is picking up speed. It may just save hundreds of thousands of farming communities around the globe. Read more...
Resources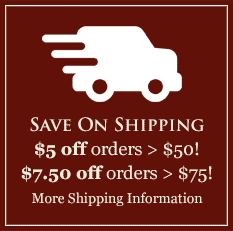 Featured Region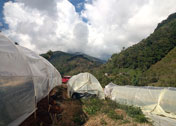 Costa Rica's Dota Tarrazu Region
"Tarrazu", like Champagne, is a restricted term that can only apply to the highly-prized coffees grown in one small mountainous region. With your help and ours, our Tarrazu coffee farmer is expanding his farm to the great benefit of the local people, the environment, and the coffee species. Learn more and browse our Costa Rica Dota Tarrazu coffees here.