G7 Instant Coffee Sampler - FREE with any order!
G7 Instant Coffee Sampler - FREE with any order!
The original and still the top seller! G7 was the first instant coffee to be extracted directly from the unroasted coffee bean, not from freeze-dried brewed coffee like American brands. It's been the top instant coffee in Asia ever since its creation in 2002.
This sampler pack contains a total of 13 single-serving packet of the following G7 and Brio varieties:
G7 Original 3-in-1 Instant Coffee (5 packets)
G7 Pure Black Instant Coffee (no sugar or creamer) (5 packets)
G7 Mocha Cappuccino, Brio Hazelnut Latte and Brio Creamy Hot Chocolate (1 packet each)
Allergy note: Milk.
More Information
G7 is the first true gourmet instant coffee we have tasted. We have compared it to over 30 other popular Asian and USA brands such as Vinacafe, Coffee King, Nescafe, etc., and the G7 is far richer and has the full-bodied flavor that is absent from most instant coffee.
Trung Nguyen commissioned a state-of-the-art Italian-built facility in Buon Me Thuot to process G7 3-in-1 in 2005 and it has been the top Asian "white coffee" since. The reason is simple; it is the only instant coffee in the world that is processed from green, unroasted beans, and is powdered and roasted in the same operation. This process preserves more flavor and results in a smooth and non-bitter coffee. All other manufacturers use brewed coffee that is then freeze-dried in one fashion or another, which creates bitterness.
Brio Gourmet Instants are produced for famous Brio Coffee Shops in Vietnam. For all these great beverages all you need is hot water and you can have gourmet coffee anywhere... in your hotel, at breakfast, when camping or on the road traveling, etc. You can even get creative and mix them together, like we do.
Customer Reviews
Write Review
Love having options!

These extras are so nice! I get to try something I may not have, like the cappuccinos. I'm hooked on the whole line of instant coffees, using them for travel and sometimes at home for a nice change. All good!

Posted by Lucinda Reid on Jul 26th 2018

Awesome gift!!!

This sample packet is a great little gift from Lee's Coffee. It's packed with coffees, teas, mocha and cappuccino. It's absolutely delightful...Thank you!!!


Posted by Deborah on Jan 23rd 2018
Latest Blog Post
Direct Trade is the wave of the future, and is picking up speed. It may just save hundreds of thousands of farming communities around the globe. Read more...
Resources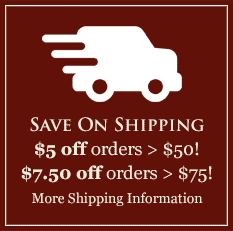 Featured Region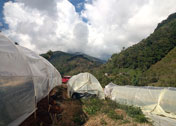 Costa Rica's Dota Tarrazu Region
"Tarrazu", like Champagne, is a restricted term that can only apply to the highly-prized coffees grown in one small mountainous region. With your help and ours, our Tarrazu coffee farmer is expanding his farm to the great benefit of the local people, the environment, and the coffee species. Learn more and browse our Costa Rica Dota Tarrazu coffees here.