G7 Passiona Sugarfree Instant Coffee (4-in-1)
G7 Passiona Sugarfree Instant Coffee (4-in-1)
Trung Nguyen has translated their hugely popular, naturally low-caffeine Passiona coffee into a delicious instant coffee! It's a "4-in-1" coffee, which means it has non-dairy creamer sweetened with low-calorie sweetener and supplemental Collagen, which does not affect the rich, deep taste. The coffee has a slightly different taste profile from regular G7, too, partly because of the naturally low-caffeine coffee beans used. Passiona contains collagen protein, which is believed by many to help support skin softness and regeneration.
14 servings, just add hot water.

Customer Reviews
Write Review
G7 Passiona coffee

This is a very good tasting coffee.

Posted by Wilber Pilgreen on Jul 12th 2018

G7 Passiona

This coffee tastes amazing! I really wish my local grocery store would carry Passiona! I love that it's sugarfree but the flavor is smooth.

Posted by Kate on May 13th 2018

Give us back our Passiona ground coffee

The original, all-time best low caffeine full butter roast chocolaty taste!

Posted by Tim on Feb 9th 2017

My FAV!!

I have been purchasing Passiona for several years now and panic if I get close to being out!! It tastes amazing, BETTER THAN STARBUCKS TO ME, and my boyfriend even likes it, and he does not even drink coffee, lol!!!

Posted by Hope on Feb 6th 2017
Latest Blog Post
Our creative muse demands expression... this is our way of bringing more creative blending to your table (or cup). Read more...
Resources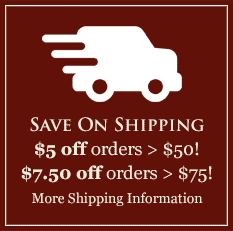 Featured Region
Brazil's Poços de Caldas
There is no other terroir in the world similar to the unique microclimate of Poços de Caldas, which is angled perfectly toward the sun. Poços de Caldas receives sharply divided day and night periods that begin with early morning sun full-on till 4 pm. The soil is enriched by volcanic minerals and rainforest humus. Learn more and browse Brazilian Volcano Coffees here.