Glass-Packed Master Roast: Costa Rica Harlequin Nectar
Glass-Packed Master Roast: Costa Rica Harlequin Nectar
Our most popular single-coffee gift! The Golden Bean USA award-winning coffee.

New packaging technique for ultimate freshness, better than vacuum pack.
Our flagship Costa Rica Tarrazu "Nectar" coffee in signature Harlequin Roast looks gorgeous in glass, and the special Mason jar lid acts like a one-way valve--packing the coffee in a Mason jar while the beans are still warm from roasting forces all oxygen out of the jar so the coffee stays at optimal freshness. A truly stunning coffee in a beautiful and totally functional package.
Comes with an color printed insert under the bonnet that tells of the history and craft behind this Farmer's Reserve coffee and Harlequin Roast.
Sturdy, durable Mason jar packed with 8 oz or 12 oz Harlequin Nectar whole bean coffee. See below for more details about the packaging and the coffee.
We roast this product to order, and currently we are short on manpower so we need to take it down. Sorry! Hopefully we can return it soon.
More Information
About Glass-Packing
This is no mere gimmick: it's a true innovation in coffee packaging.
Mason jars are made with thick, tough glass and have a two-part lid that allows internal pressures to escape through the lid; that's what makes them work for canning. It also makes them ideal for freshly roasted coffee. Here's why:
Immediately after roasting, coffee gives off a significant amount of carbon dioxide as a result of the roasting process. We pack the fresh beans into the jar while still warm and put the lids on "fingertip tight" as though we were canning, so the gas can expand and escape. The constant outgassing pushes all the oxygen out of the jar. The next day, when the coffee's outgassing has slowed and the jar is 100% oxygen-free, we tighten the lid to lock the freshness inside. The Mason jar lid thus acts like a one-way valve, as the internal pressure prevents any oxygen from coming in. When you open the jar, you'll hear a hiss as the pressure inside the jar is released, almost like opening a soda.
Keeping the coffee under pressure protects that just-roasted essence, which would otherwise be lost during its final outgassing. Plus, we all know everything tastes better in glass!
The jar is beautifully presented, with a full-color label and an insert with the history and description of the coffee inside. The fabric covering the lid is a square of jute burlap cut from a genuine coffee sack for maximum awesomeness. And, of course, the jar itself is useful and infinitely re-usable. An excellent gift!
About Nectar coffee
During the brief peak of the growing season, the coffee trees' sap is flowing with extra sugar, similar to what occurs during maple sugaring time when northern regions make maple sugar from extra-sweet sap. Coffee cherries picked at this time are extra-sweet, extra-fruity, and extra-flavorful, with a distinct wine-like aroma. This peak-harvest coffee is usually harvested in a brief two-week window, and is normally reserved for the farmer himself because there is not enough to share. This year, however, the unusally kind weather in Costa Rica resulted in an exceptionally long and prolific Nectar harvesting time, and our grower consented to sell some of it to us after Len visited his estate in Costa Rica.
When processed correctly, using a low-water method that leaves some of the sweet pulp on the beans through drying, the nectar process yields a flavor profile that is so different from ordinary coffee that people struggle to describe the unique tastes and aromas it provides. The Harlequin roast blends two roast points (medium-dark and medium-light) into a beautiful cup that is greater than the sum of its parts.
Customer Reviews
Write Review
Good for connoisseurs

For people who can taste subtleties in coffee, this is an excellent gift and I'll be getting more of it for friends. If your taste buds aren't as sensitive or if you don't like stronger roast flavors it is probably not going to be worth it as an everyday coffee, but the design of the packaging and the smooth finish of the product do make it stand out as a quality option or treat for someone special

As a further bonus to purchasing this item fron Len's Coffee, they do everything in their power to make customers whole in the event of a mistake with shipping or problem with the order. I can recommend their service as well as their items.

Posted by Em on Jun 11th 2020

Amazing flavor

When the coffee arrived, I noticed the the beans were a mixture of roasts. After making a cappuccino, the flavor was fantastic. I roast my own coffee, however I probably won't be able to get these beans for roasting myself to experiment. I doubt I would be able to match the roast anyway.

Since I have a food saver vacuum system, I vacuum the beans after use to preserve the flavor.

Great coffee!!!

Posted by Ted on Sep 26th 2019

Wow!

This was an eye-opening coffee for me, so much better than what is available stateside -- amazing!

Posted by Unknown on Feb 13th 2017
Latest Blog Post
We're doing everything we can to help! Read more...
Resources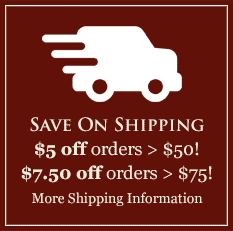 Featured Region
Brazil's Poços de Caldas
There is no other terroir in the world similar to the unique microclimate of Poços de Caldas, which is angled perfectly toward the sun. Poços de Caldas receives sharply divided day and night periods that begin with early morning sun full-on till 4 pm. The soil is enriched by volcanic minerals and rainforest humus. Learn more and browse Brazilian Volcano Coffees here.