Glass-Packed Master Roast: Nicaragua Catimor Limoncello Roast
Glass-Packed Master Roast: Nicaragua Catimor Limoncello Roast
A personal favorite of Len's! Superb heirloom coffee from Matagalpa is incredible for icing and cold brew! The Limoncello has bright citrusy tones and sweet profile iced. Makes a fabulous espresso as well, for people who love a bright, citrusy Arabica profile... it is nowhere near as acidic as Kenya or other light roast, the citrus tones are more like "zest" than "juice", no sourness.
Strong, durable Ball Mason jar packed with 12-13 oz Limoncello. This is another of the unique heritage coffees about we can say "You have never had a coffee like this before!" Out with the same-old coffees at the stores and shops, and in with a stunning and bright new flavor profile that will make you feel like you went on a little trip to the mountains of Matagalpa and shared a lovely little gourmet treat with the farmers. 100% Direct Trade agreement is helping this farm improve its milling and replant acreage with older, more resistant sub-species of coffees like Catimor that resist the Central American coffee blight, helping to support dozen of workers and their families and uplift their standard of living.
Net weight approximately 12-13 oz in bottles. Packed by volume. Whole bean only.

See below for more details about the packaging and the coffee.
More Information
About Glass-Packing
This is no mere gimmick: it's a true innovation in coffee packaging.
Mason jars are made with thick, tough glass and have a two-part lid that allows internal pressures to escape through the lid; that's what makes them work for canning. It also makes them ideal for freshly roasted coffee. Here's why:
Immediately after roasting, coffee gives off a significant amount of carbon dioxide as a result of the roasting process. We pack the fresh beans into the jar while still warm and put the lids on "fingertip tight" as though we were canning, so the gas can expand and escape. The constant outgassing pushes all the oxygen out of the jar. The next day, when the coffee's outgassing has slowed and the jar is 100% oxygen-free, we tighten the lid to lock the freshness inside. The Mason jar lid thus acts like a one-way valve, as the internal pressure prevents any oxygen from coming in. When you open the jar, you'll hear a hiss as the pressure inside the jar is released, almost like opening a soda.
Keeping the coffee under pressure protects that just-roasted essence, which would otherwise be lost during its final outgassing. Plus, we all know everything tastes better in glass!
The jar is beautifully presented, with a full-color label and an insert with the history and description of the coffee inside. The fabric covering the lid is a square of jute burlap cut from a genuine coffee sack for maximum awesomeness. And, of course, the jar itself is useful and infinitely re-usable. An excellent gift!
About Nicaraguan Catimor coffee
A totally new type of coffee! Catimor is the "fourth bean" that gives Trung Nguyen's Creative Four its unparalleled complexity. In Vietnam, Catimor is rarely given center stage, though. In Nicaragua, on the other hand, Catimor is a prized heirloom. The result is a premium quality bean with a unique and deeply layered flavor profile. The farm uses mandarin orange trees as shade trees, too, which adds to the sweet citrusy fragrance.
Latest Blog Post
These volcanic soil coffees are delicious and diverse... Read more...
Resources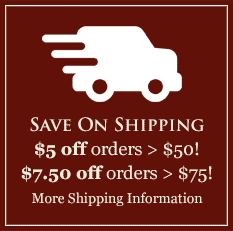 Featured Region
The Araku Valley of India
India's coffee tradition goes back 400 years or more, when a variety called Kent was first established in the Southern Hills. Arabicas predominated until the blight of 1870, when growers needed to hybridize to resistant varieties. The resultant strains had genes from Liberica and other unique, resistant species. Learn more and browse India's Araku Valley coffees here.