Glass-Packed Master Roast: Papua New Guinea
Glass-Packed Master Roast: Papua New Guinea
New packaging technique for ultimate freshness, better than vacuum pack!
Our second Glass-Packed coffee, organic wild-grown Papua New Guinea coffee is a truly exceptional bean with a great story to go with it (see below). This year's crop blew us away with its richness and layered complexity, and our special Harlequin roast captures the full range of the beans' potential. It really deserves the glass treatment.
Strong, durable Ball Mason jar packed with 8 oz or 12 oz Harlequin Papua New Guinea whole bean coffee. Great gift!
See below for more details about the packaging and the coffee.
More Information
About Glass-Packing
This is no mere gimmick: it's a true innovation in coffee packaging.
Mason jars are made with thick, tough glass and have a two-part lid that allows internal pressures to escape through the lid; that's what makes them work for canning. It also makes them ideal for freshly roasted coffee. Here's why:
Immediately after roasting, coffee gives off a significant amount of carbon dioxide as a result of the roasting process. We pack the fresh beans into the jar while still warm and put the lids on "fingertip tight" as though we were canning, so the gas can expand and escape. The constant outgassing pushes all the oxygen out of the jar. The next day, when the coffee's outgassing has slowed and the jar is 100% oxygen-free, we tighten the lid to lock the freshness inside. The Mason jar lid thus acts like a one-way valve, as the internal pressure prevents any oxygen from coming in. When you open the jar, you'll hear a hiss as the pressure inside the jar is released, almost like opening a soda.
Keeping the coffee under pressure protects that just-roasted essence, which would otherwise be lost during its final outgassing. Plus, we all know everything tastes better in glass!
The jar is beautifully presented, with a full-color label and an insert with the history and description of the coffee inside. The fabric covering the lid is a square of jute burlap cut from a genuine coffee sack for maximum awesomeness. And, of course, the jar itself is useful and infinitely re-usable. An excellent gift!
About Papua New Guinea coffee
This exciting coffee grows wild in the mountains of Papua New Guinea's Morombe province, at altitudes ranging from 3,000 to 6,000 feet. Because they are wild-grown, they receive no artificial treatments, making them the ultimate in organic coffee. As of 2016, we have independent certification that the coffee is absolutely pure and free of any trace of chemicals.
The taste is stunning. Exceptionally low-acid, richly aromatic, and full-bodied, with notes of chocolate and fruit. These beans are descendants of the same stock as Blue Mountain and share its smoothness and drinkability. As soon as we tasted this coffee, we knew we had to have it. But it gets better--this coffee is saving lives.
The only way to get this coffee out of the heart of the jungle is via bush pilots, who must use grass-strip airfields now that tsunamis have knocked out roads in the area. Because of this inaccessibility, the locals cannot easily trade for medical or other supplies, nor can they sell their coffee on the commodities market. With no buyers, the precious coffee was rotting on the tree!
Highlands Summit Coffee and their bush pilots are changing these peoples' lives by bringing in badly needed supplies, medicine, money, food, and education, including training new pilots--a vitally important and highly paid career that can improve the quality of life in a pilot's entire village. Highlands Summit also pays a premium price for the coffee, too. But because we buy directly from them, we can offer this truly exceptional coffee for a very reasonable price.
Latest Blog Post
Our creative muse demands expression... this is our way of bringing more creative blending to your table (or cup). Read more...
Resources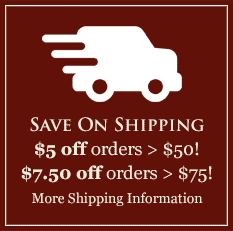 Featured Region
Brazil's Poços de Caldas
There is no other terroir in the world similar to the unique microclimate of Poços de Caldas, which is angled perfectly toward the sun. Poços de Caldas receives sharply divided day and night periods that begin with early morning sun full-on till 4 pm. The soil is enriched by volcanic minerals and rainforest humus. Learn more and browse Brazilian Volcano Coffees here.