Glass-Packed Quellouno Peruvian Arabica, Harlequin Roast
Glass-Packed Quellouno Peruvian Arabica, Harlequin Roast
New packaging technique for ultimate freshness, better than vacuum pack!
You can't get microlots like these from any big chain. The province of Quellouno has only one road that shows on the map, consists entirely of mountains, and averages only 160 people per settlement--not exactly ripe for mass production! But the reward for trekking into those peaks is an incredibly rich, sweet, complex, silky cup of coffee. This rare treat exists only in tiny quantities, and when it's gone, it's gone.
Strong, durable Ball Mason jar packed with 7-8 oz (packed by volume) Harlequin roast whole bean coffee ($11) or 12 oz. size ($18). See below for more details about the packaging and the coffee.
More Information
Our first Peruvian was our most successful microlot ever: it's almost totally sold out in just one month. We're thrilled you guys loved it as much as we did--now we have an excuse to buy another one!
Our supplier has gathered a new microlot from the Quellouno district (pronounced kwe-yoo-no), in a different part of the same mountain range as the previous microlot. The samples blew us away; we actually like this one better. People in the office couldn't stop talking about the wonderful aroma.
Like our Papua New Guinea coffee, the Peruvian coffee represents an opportunity for otherwise isolated people to connect with the world and bring prosperity to their families. Our Peruvian contact is serious about uplifting the entire region, even to the extent of purchasing a cutting-edge gravometric bean sorter to ensure that these are some of the cleanest, most uniformly perfect beans we've ever seen.
All the effort involved in procuring this coffee does make it expensive, but we hope you'll agree that it's worth the price. Not only because your purchase directly supports six proud, hardworking farm families, but also because it's a darn good coffee!
About Glass-Packing
This is no mere gimmick: it's a true innovation in coffee packaging.
Mason jars are made with thick, tough glass and have a two-part lid that allows internal pressures to escape through the lid; that's what makes them work for canning. It also makes them ideal for freshly roasted coffee. Here's why:
Immediately after roasting, coffee gives off a significant amount of carbon dioxide as a result of the roasting process. We pack the fresh beans into the jar while still warm and put the lids on "fingertip tight" as though we were canning, so the gas can expand and escape. The constant outgassing pushes all the oxygen out of the jar. The next day, when the coffee's outgassing has slowed and the jar is 100% oxygen-free, we tighten the lid to lock the freshness inside. The Mason jar lid thus acts like a one-way valve, as the internal pressure prevents any oxygen from coming in. When you open the jar, you'll hear a hiss as the pressure inside the jar is released, almost like opening a soda.
Keeping the coffee under pressure protects that just-roasted essence, which would otherwise be lost during its final outgassing. Plus, we all know everything tastes better in glass!
The jar is beautifully presented, with a full-color label and an insert with the history and description of the coffee inside. The fabric covering the lid is a square of jute burlap cut from a genuine coffee sack for maximum awesomeness. And, of course, the jar itself is useful and infinitely re-usable. An excellent gift!
Latest Blog Post
Our creative muse demands expression... this is our way of bringing more creative blending to your table (or cup). Read more...
Resources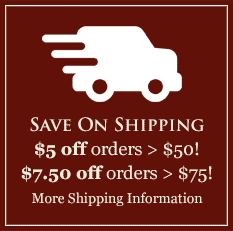 Featured Region
Brazil's Poços de Caldas
There is no other terroir in the world similar to the unique microclimate of Poços de Caldas, which is angled perfectly toward the sun. Poços de Caldas receives sharply divided day and night periods that begin with early morning sun full-on till 4 pm. The soil is enriched by volcanic minerals and rainforest humus. Learn more and browse Brazilian Volcano Coffees here.