Guatemala San Vicente Pacaya Arabica Blend
Guatemala San Vicente Pacaya Arabica Blend
San Vicente Pacaya has multiple micro climates which are perfect for coffee production. Weather is hot during the day but it cools down during the night providing an excellent opportunity for the coffee beans to develop complex chocolate notes. Producers in San Vicente take careful steps in picking ripe and uniform cherries. Regional mills have strict wet milling practices.
This coffee comes from Jorge Perea, a third generation coffee producer. In one of his farms the rumbling noise of bee nests sound in the distance. In between the coffee crops apricot trees make a delicious treat. Don Francisco Ramirez Escobar, "Don Chicon", also contributed to this lot. Recently, due to his age, Don Chicon asked his nephew Alfonso "Ponchito" to help out on his farm activities. Ponchito built a mill in 2014, which they have operated for two crops with great success.
We have tried many Guatemala coffees in the last few years, hoping to find one that is the equal of the Antigua our customers loved a long time ago. This is that coffee. Incredibly rich, pleases the front and back palate, with initial notes of milk chocolate and butter, then citrus and roasted peanut slight notes at the finish. We guarantee you will love this coffee!
8 ounces, please choose ground or whole bean. As with all our coffees, the process is Direct Trade, all-natural, safe and sustainable agriculture.
NOTE: We are low on Pacaya. We will be looking to bring in another Guatemalan coffee soon.
Latest Blog Post
These volcanic soil coffees are delicious and diverse... Read more...
Resources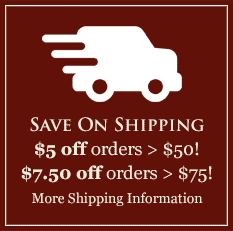 Featured Region
The Araku Valley of India
India's coffee tradition goes back 400 years or more, when a variety called Kent was first established in the Southern Hills. Arabicas predominated until the blight of 1870, when growers needed to hybridize to resistant varieties. The resultant strains had genes from Liberica and other unique, resistant species. Learn more and browse India's Araku Valley coffees here.