Home Roasting Kit - 3 lb of Beans with Roasting Book - Sale
Home Roasting Kit - 3 lb of Beans with Roasting Book - Sale
The quintessential coffee starter kit for any aspiring Home Roaster. The kit contains three of our most popular and easy-to-roast single origin green beans (1 lb each bag), Len's Coffee Roaster's Handbook, and easy color chart of roast levels.
Len's Roasting Handbook is 156 pages covering everything from coffee origins and history to specific instructions of how to choose a roasting machine and how to roast and blend coffee.
Len's Roasting Color Guide helps you roast to specific levels from Light through French Roast.
The kit contains one pound each of the multi-award-winning Brazil Saint Domingos, a rich, flavorful Guatemala coffee from Pacaya, and award-winning Vietnamese Highland Robusta. These coffees are great as single-origin brews or in blending together. These are No-Fail coffees that are delicious at every roast level.
It's a perfect gift for anybody starting out on the adventure of coffee roasting... full of practical knowledge and great beans! For a special Holiday Price of only $37.50.
Latest Blog Post
We're doing everything we can to help! Read more...
Resources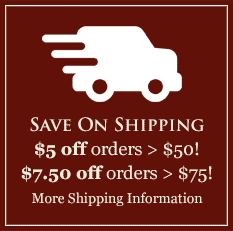 Featured Region
Brazil's Poços de Caldas
There is no other terroir in the world similar to the unique microclimate of Poços de Caldas, which is angled perfectly toward the sun. Poços de Caldas receives sharply divided day and night periods that begin with early morning sun full-on till 4 pm. The soil is enriched by volcanic minerals and rainforest humus. Learn more and browse Brazilian Volcano Coffees here.