Make-Your-Own Green Coffee Refreshers
Make-Your-Own Green Coffee Refreshers
It's easy to make green coffee bean extract at home. Once you have a batch made, it will keep in the fridge for a couple days, and you can use it in lots of different ways--including, of course, delicious and refreshing beverages mixed with fruit juice, extracts or flavorings! In recent years green coffee bean extract and beverages have been purported to help people lose weight and provide many beneficial effects. We make no claims here... but for people wanting to partake of green bean goodness, the simplest, least expensive, and most natural way is simply to buy good green beans and steep them briefly.
Latest Blog Post
We're doing everything we can to help! Read more...
Resources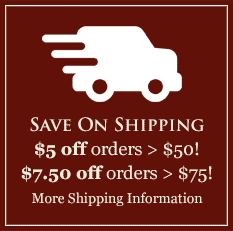 Featured Region
Brazil's Poços de Caldas
There is no other terroir in the world similar to the unique microclimate of Poços de Caldas, which is angled perfectly toward the sun. Poços de Caldas receives sharply divided day and night periods that begin with early morning sun full-on till 4 pm. The soil is enriched by volcanic minerals and rainforest humus. Learn more and browse Brazilian Volcano Coffees here.