India Araku Valley Arabica Blend, Green Unroasted Coffee beans -Sale
India Araku Valley Arabica Blend, Green Unroasted Coffee beans -Sale
Our multi-temperature Harlequin Roast showcases three varieties of Arabica coffees that combine genes from 5 different subspecies. Unique to India, this taste profile is something you have to try to experience.
India's coffee tradition goes back 400 years or more, when a variety called Kent was first established in the Southern Hills. Arabicas predominated until the coffee blight of 1870, when growers needed to create natural hybrids or switch to resistant varieties. The resultant strains had genes from Liberica and other resistant species such as Timor, Tafarikela and Catimor, and present a unique taste profile as a result. They are grown in a double-tiered shade system. Often inter-cropped with spices such as cardamom, cinnamon, clove and nutmeg, the coffees gain aromatics from the inter-cropping, storage, and handling functions.
India mostly ships its coffee to their Northwest, where Italy accounts for 28% of exports and the rest of Europe consumes almost as much. Indian coffees are one of the secret ingredients of many award-winning Italian coffee blends and espressos.
These green unroasted coffee beans are recommended by us for Medium to Dark roasts.
Please select your desired size below... all sizes are on special pricing!
Latest Blog Post
We're doing everything we can to help! Read more...
Resources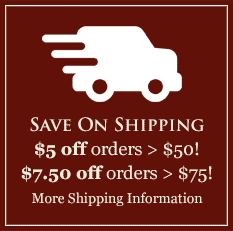 Featured Region
Brazil's Poços de Caldas
There is no other terroir in the world similar to the unique microclimate of Poços de Caldas, which is angled perfectly toward the sun. Poços de Caldas receives sharply divided day and night periods that begin with early morning sun full-on till 4 pm. The soil is enriched by volcanic minerals and rainforest humus. Learn more and browse Brazilian Volcano Coffees here.