India Organic Robusta, Natural Sun-Dried - Dark Roast
India Organic Robusta, Natural Sun-Dried - Dark Roast
Robusta in India is grown in rich soil at altitudes higher than typical in the rest of the world, and lovingly cultivated to specialty coffee cupping standards. The parent plants were likely imported into India over a century ago from Sumatra, and they have the same chocolatey profile as beans brought into Indochina (including Vietnam) by French Jesuits circa 1890-1920.
This Robusta offering is sourced from the Sakleshpu and Coorg districts in Karnataka, India. Coffee is produced on high-altitude (~3700 feet) family-owned farms, many of which have been owned by the same family for generations. The region is extremely biologically diverse, with over 5000 species of flowering plants and 500 species of birds. We always source high-altitude Robusta, grown as specialty coffee, and this is why our Robusta offerings are equal in taste and quality to most specialty Arabicas. These beans have been sun-dried on outdoor beds. They refer to these naturally dried beans as "parchment".
Roast Level: Dark. We find that when this coffee is roasted at the Dark level and allowed to rest a couple of weeks it provides an amazing chocolate aroma and taste, with a buttery note.
Certified organic by INDOCERT (Indian Organic Certification Agency).
8 ounce bags, please choose ground or whole bean.
Latest Blog Post
These volcanic soil coffees are delicious and diverse... Read more...
Resources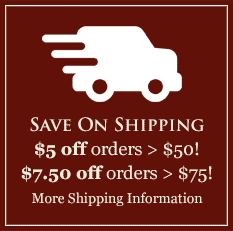 Featured Region
The Araku Valley of India
India's coffee tradition goes back 400 years or more, when a variety called Kent was first established in the Southern Hills. Arabicas predominated until the blight of 1870, when growers needed to hybridize to resistant varieties. The resultant strains had genes from Liberica and other unique, resistant species. Learn more and browse India's Araku Valley coffees here.