Instant Coffee/Chocolate Mini-Entertainer (Assorted Mixes)
Instant Coffee/Chocolate Mini-Entertainer (Assorted Mixes)
It's back! The Holiday entertaining selection of Instant Coffees and Hot Chocolate. All mixes require only hot water to make a serving... it's a host/hostess dream! 24 servings!
A collection of our best instant coffees, cappuccino and hot chocolate mixes, perfect for anytime you (or your guests!) need a gourmet cup without the fuss of brewing. Enjoy decadent Lattes, mix up instant Mocha combinations of Chocolate and Coffee, or just have an effortless cup of hot coffee ... perfect for outdoor summer entertaining!
Excellent host/hostess gift, or for making any event into a Coffee Party. Packed loose in a plastic bag or choose the decorative Christmas box (various styles, similar to the one shown in the picture). Our most popular Instant Coffee holiday product!
More Information
Contains:
8 Original G7 3-in-1 instant coffee,
6 G7 Pure Black instant coffee,
2 Mocha G7 instant cappuccino, 2 Hazelnut,
4 packets of our own new Triple Chocolate Hot Cocoa Mix,
2 packets of Gu Manh double-strength 3-in-1 G7.
Mix the Triple Chocolate Cocoa Mix with the G7 Black to make a fabulous Mocha!
Allergy Alert: Milk. (Trung Nguyen mixes contain small amounts of milk casein, and our Triple Chocolate Mix contains non-fat milk powder)
Customer Reviews
Write Review
bought as gift

I was introduced to this product thru a friend. I felt this assortment pack would be a good gift because the coffee is amazing

Posted by virginia clearwater on Dec 30th 2017

Excellent kit for the curious one

I bought this kit to experience the variety of products offered here and I was impressed. I enjoyed all of them and even though I'm not a fan of mints mixed with chocolate, the mint in the hot chocolate mix is so subtle that it is very enjoyable.

It comes beautiful packaged, which makes it great if you want to send it as a gift.

I recommend this kit for everyone interested in trying the variety of products offered here. It won't disappoint.

Posted by Jose I Alvarado Zayas on Mar 21st 2017
Latest Blog Post
These volcanic soil coffees are delicious and diverse... Read more...
Resources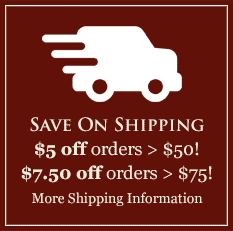 Featured Region
The Araku Valley of India
India's coffee tradition goes back 400 years or more, when a variety called Kent was first established in the Southern Hills. Arabicas predominated until the blight of 1870, when growers needed to hybridize to resistant varieties. The resultant strains had genes from Liberica and other unique, resistant species. Learn more and browse India's Araku Valley coffees here.