Jasmine Phoenix Blooming Silver Needle Tea
Jasmine Phoenix Blooming Silver Needle Tea
Blooming teas are Silver Needle tea leaves hand-sewn into elegant and mysterious designs. Each one is unique, but certain traditional designs have been passed down through the tea-growing culture. The Jasmine Phoenix design is one of the largest and most spectacular: the ball of tea leaves opens to reveal a surprisingly long and delicate sprig of white jasmine flowers, rising phoenix-like from a golden Chrysanthemum flower nestled in a spreading tea-blossom.
These Blooming Teas originate from the century-old tea estates in the central highlands. Silver Needle tea is a cultivar that is considered white tea, but it has a more robust flavor. You get the benefits of white tea antioxidants along with a flavor that is something between white tea and green tea. The leaves are scented lightly between screens of Jasmine flowers.
The soft, silvery sheen that is clearly visible on the exterior of the Dragonflowers before they are brewed is a testament to the incredible delicacy required to create these blooming teas; too-rough handling of the youthful leaves would have rubbed off this peach fuzz and also reduced the quality of the tea.
Brewing the teas takes several more minutes than regular loose-leaf tea, since the water has to penetrate the tightly-furled ball of leaves. They should never be boiled! Use water temperature between 165° and 180° (30° below boiling). In general, they should be used to make a six cup pot of tea, approximately. You can also re-use the Blooming Tea several times, each time brewing a little longer to extract more flavor from the inner leaves. Once you have finished brewing the Blooming Tea, you can also display it in cold water for up to a week. It looks especially attractive when displayed at eye level in bright light or sunlight.
Latest Blog Post
We're doing everything we can to help! Read more...
Resources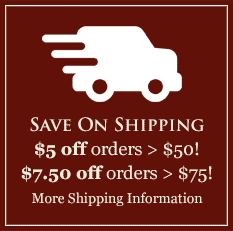 Featured Region
Brazil's Poços de Caldas
There is no other terroir in the world similar to the unique microclimate of Poços de Caldas, which is angled perfectly toward the sun. Poços de Caldas receives sharply divided day and night periods that begin with early morning sun full-on till 4 pm. The soil is enriched by volcanic minerals and rainforest humus. Learn more and browse Brazilian Volcano Coffees here.