Java Arabica Typica - Ijen Plateau
Java Arabica Typica - Ijen Plateau
The Island of Java is home to exotic ancient kingdoms and cultures, and is one of the birthplaces of "modern coffee" and unique subspecies like Moka.

We know now, after recent discoveries in the last 3 years, that the origin species of coffee was basically a Robusta. Coffee is naturally mutagenic, meaning whenever the going gets tough for it, it throws off useful mutations that help it survive. Some mutations are simply happy accidents that happen to thrive.

It is widely believed that Typica was the progenitor Arabica variety. It's existence is documented to at least the 15th century. Other varieties, like Bourbon, were only documented in the 17th century or later.

Typica is known for wonderful aroma and pleasing acidity, plus it has a wide palate appeal when grown in volcanic soil... it can give you great back-palate taste in better persistance of taste and memory than most Arabicas.

Our variety of Java Typica has origins to the time period of ~1700, when Dutch coffee merchants brought the seed stock to the Indonesia region and began growing coffee commercially. The original seed stock was Typica. This is why coffee lovers know that Java Typica is likely to have a rich heritage and "a lot of experience"!

In the 1700's and 1800's green beans might age 2 years or more after leaving Java before reaching their destination. When travel times became faster, consumers noted that this "aged" Java has tasted better and was lower in acid and bitterness, so producers began to "monsoon" their beans for up to 3 years before shipping, to simulate the cherished taste of coffee as it was appreciated in centuries gone past.

Our Java Typica is dry process, matured in the sun, and has a very earthy, rich profile. Our fully matured 2017 green bean stock is really exceptional. And we didn't have to monsoon it!

8 ounces per bag, please choose drip grind or whole bean. This is a Harlequin Roast, composed of a predominantly Light Roast (which preserves the widest taste profile in this coffee) and 20% Dark Roast to bring out unique tones that Typica is know for in Dark Roast.
Latest Blog Post
Our creative muse demands expression... this is our way of bringing more creative blending to your table (or cup). Read more...
Resources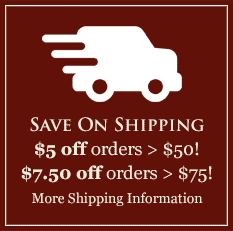 Featured Region
Brazil's Poços de Caldas
There is no other terroir in the world similar to the unique microclimate of Poços de Caldas, which is angled perfectly toward the sun. Poços de Caldas receives sharply divided day and night periods that begin with early morning sun full-on till 4 pm. The soil is enriched by volcanic minerals and rainforest humus. Learn more and browse Brazilian Volcano Coffees here.