JAZ Improv Coffee : Pirate Series : Butter Me Rum!
JAZ Improv Coffee : Pirate Series : Butter Me Rum!
Coffee, butter, rum... what's not to love? This rich, dark blend of award-winning Arabica coffees is a great dessert or evening coffee. It even ices well! We've had many requests to bring this one back, so here it is!
While television and movie lore would have us believe a Pirate would do anything for his rum, in reality, Pirates were a hard-working lot of sailors and rum was a treat, not a staple. Their staple brew of choice was coffee. In fact, Pirates often checked for promises of good, plentiful coffee rations before they signed up. And they seemed to have known the difference between good and bad coffee, and appreciate the taste and not just the caffeine.
So we gave our Pirates everything they want. A premium coffee with notes of butter, caramel and rum, to warm the soul and chase the blues (Royal Navy?) away.
8 ounces, please choose ground or whole bean.
Latest Blog Post
We're doing everything we can to help! Read more...
Resources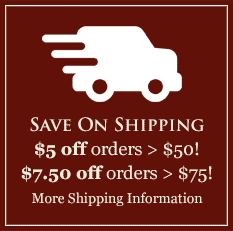 Featured Region
Brazil's Poços de Caldas
There is no other terroir in the world similar to the unique microclimate of Poços de Caldas, which is angled perfectly toward the sun. Poços de Caldas receives sharply divided day and night periods that begin with early morning sun full-on till 4 pm. The soil is enriched by volcanic minerals and rainforest humus. Learn more and browse Brazilian Volcano Coffees here.