JAZ Improv Coffee : Traveler Series : Lumberjack Blend
JAZ Improv Coffee : Traveler Series : Lumberjack Blend
We're seeing fall foliage in upper New England and it's time to bring back a cooler weather comfort coffee to enjoy while you're outside splitting wood... or even inside watching football! This was a big hit last year, we sold out 3 times. Put on a flannel shirt and Maple up!
Whenever we travel to Canada, or even to Niagara Falls, we like to bring back Maple Coffee. We had fear and trepidation at first, but we found a gentle maple flavor added to very smooth, naturally sweet Arabicas was satisfying and strangely compelling. Of course, we couldn't leave it there. We had to create a truly award-winning blend of Arabicas with just a smidge of Robusta and produce a Lumberjack coffee with tones that are very similar to the all-natural Jo Snow Lumberjack Syrup... rich maple taste with a smoky finish.
Contains St. Domingos Volcano Coffee, Tanzania Peaberry Arabica, Catimor and Vietnamese Robusta, with all-natural flavorings.
8 ounces, please select drip grind or whole bean.
Customer Reviews
Write Review
America!

Some coffees taste of other origins. For example, Trung Nguyen Creative 2 Robusta Arabica tastes like Vietnamese coffee should taste. And Jaz: Lumberjack Blend tastes about as American as you'll find -at least according to my palate.



Posted by Kerry Smith on Dec 18th 2019

I Love the Lumberjack Blend!

I love love love this blemd. The hint of maple taste really makes it special. I hope this is not just going to be sold for a limited time, because I will want MORE!

Posted by Kathy Minicozzi on Apr 6th 2019
Latest Blog Post
We're doing everything we can to help! Read more...
Resources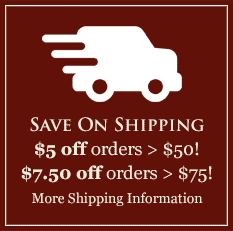 Featured Region
Brazil's Poços de Caldas
There is no other terroir in the world similar to the unique microclimate of Poços de Caldas, which is angled perfectly toward the sun. Poços de Caldas receives sharply divided day and night periods that begin with early morning sun full-on till 4 pm. The soil is enriched by volcanic minerals and rainforest humus. Learn more and browse Brazilian Volcano Coffees here.