JAZ Improv Coffee : Volcano Series : Legacy of Pinatubo
JAZ Improv Coffee : Volcano Series : Legacy of Pinatubo
The best coffee-growing regions of the world are located within the lava fields of ancient volcanoes. Even in countries with only extinct volcanoes, like Vietnam, ancient volcanic activity provided what is now basaltic soil... rich in nutrients and certain minerals critical to coffee health, like boron and manganese. These trace elements are partly responsible for the health-giving properties of coffee as a beverage.
The Philippines was a top producer of coffee to the United States for over 100 years, but its influence was supplanted by Central and South American producers. In our opinion, the growing conditions in the Philippines are second to none, and the islands produce some of the world's finest coffee.
JAZ Improv coffee Legacy of Pinatubo celebrates the rare, endangered Liberica species of coffee as a base, blended with Excelsa and Arabica. It is a Harlequin Roast with Medium and Dark tones, and a little heat. For a limited time you can go all-Filipino and get this unique coffee with organic Philippine Muscovado Sugar, widely considered the world's best sweetener for coffee!
This is a one-up and supply is very limited. 8 ounces, please select whole bean or ground, with or without sugar.
More Information
In 1991 Mount Pinatubo erupted with the greatest show of force since the infamous Krakatoa eruption of 1883. Ten billion tons of ash and lava were ejected into the atmosphere, changing the world's weather for 2 years and covering much of the main island of the Philippines with mineral-laden ash. From the tragic events of the eruption came benefits to agriculture, in a cycle repeated for millions of years... that has created some of the richest soil in the world.

It's no surprise that some of the world's best coffee is grown in the "field" of Pinatubo and other volcanoes in the Philippines... as well as rice, pineapples, and the world's best sugar, called muscovado.

Our new JAZ Improv coffee "Legacy of Pinatubo" celebrates the best of the best from the Philippines: Liberica and Excelsa coffees blended in Barako style, available with organic muscovado sugar for a uniquely delightful Filipino experience!
Latest Blog Post
We're doing everything we can to help! Read more...
Resources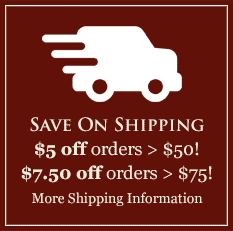 Featured Region
Brazil's Poços de Caldas
There is no other terroir in the world similar to the unique microclimate of Poços de Caldas, which is angled perfectly toward the sun. Poços de Caldas receives sharply divided day and night periods that begin with early morning sun full-on till 4 pm. The soil is enriched by volcanic minerals and rainforest humus. Learn more and browse Brazilian Volcano Coffees here.