JAZ Improv : Dessert Series : Pumpkin Pie Coffee
JAZ Improv : Dessert Series : Pumpkin Pie Coffee
It's officially Fall! Pumpkin Pie Coffee is back, and we're so happy we can offer it again now that it is no long 100° outside (good enough for us)!
We freely admit to having a serious weakness for autumn baking. Pie, in particular, holds a special place in our heart and on our table. In fact, one Thanksgiving at Len's place, the pies outnumbered the people! (Ah, that was a good year...)
Our luscious Pumpkin Pie coffee is an all-natural seasonal blend with real pumpkin and fresh gourmet spices, from Penzey's and featuring our very own ginger from Vietnam.
The coffee is our Brazilian St. Domingos Arabica Special Dark Roast for its sweet, smooth, buttery character, blended with a little Brazil Adrano City Roast for its brown sugar and caramel notes. The Pumpkin Pie flavor comes from real, whole spices: cinnamon, allspice, ginger, vanilla, and nutmeg, with real pumpkin powder. Try it with milk and sugar to get the most authentic "pie" experience, or even sweetened condensed milk (like many people use in Pumpkin Pie).
8 ounce bags. First batch of the season! Freshly picked! :-) (Drip grind only, because of the real pumpkin powder.)
Latest Blog Post
These volcanic soil coffees are delicious and diverse... Read more...
Resources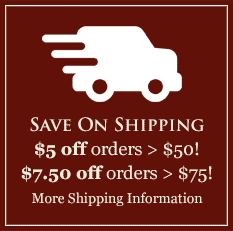 Featured Region
The Araku Valley of India
India's coffee tradition goes back 400 years or more, when a variety called Kent was first established in the Southern Hills. Arabicas predominated until the blight of 1870, when growers needed to hybridize to resistant varieties. The resultant strains had genes from Liberica and other unique, resistant species. Learn more and browse India's Araku Valley coffees here.