JAZ IMPROV : Season Series : Summer
JAZ IMPROV : Season Series : Summer
Our second Seasons Series JAZ Improv coffee has been born! Summer is a bold blend of multi-temperature roasts, with a base of award-winning Dark-Roast Brazil Volcano Adrano mixed with Nicaragua Catimor and Papua New Guinea Light Roasts.
We have captured the spirit of sitting in a chaise lounge by the pool (or Koi Pond) sipping a tropical drink... in coffee form. Subtle hints of coconut and lime are matched with our own special Cascara (coffee fruit) extract, which punches up any coffee!
The only thing that can make this better is to get a FREE 3-month summer calendar card featuring a beautiful original watercolor by Len's daughter Melanie, who has been our webmaster for many years. One 5.25" x 8.5" calendar printed in inkjet on genuine watercolor paper will be included with each order of JAZ Improv : Summer. Calendars will be available only through the month of July.
8 oz., please select whole bean or drip grind coffee.
Customer Reviews
Write Review
Tasty

A master creator has an opportunity to share his flavor for a season and "Summer" is born. I'm drinking it now and give this a thumbs up and recommend trying it. I've enjoyed sampling several of Len's flavors. He's got all the best beans and knows coffee and flavors and these limited edition blends must give a lot of expressive freedom. So this is how Len would describe "Summer" through coffee beans...

Posted by Melissa on Jun 27th 2020
Latest Blog Post
We're doing everything we can to help! Read more...
Resources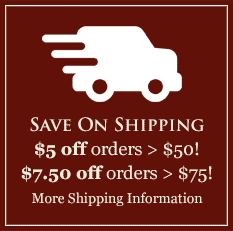 Featured Region
Brazil's Poços de Caldas
There is no other terroir in the world similar to the unique microclimate of Poços de Caldas, which is angled perfectly toward the sun. Poços de Caldas receives sharply divided day and night periods that begin with early morning sun full-on till 4 pm. The soil is enriched by volcanic minerals and rainforest humus. Learn more and browse Brazilian Volcano Coffees here.