Jerome Street Blend, green unroasted, our Signature Blend
Jerome Street Blend, green unroasted, our Signature Blend
Jerome Street Blend gets its name from the address of our warehouse, where Len brews up fresh coffee every day for himself, our workers, and any guests who come to visit. The idea behind Jerome Street Blend is to have a go-to coffee using our best easily available beans, partly to keep the demanding "troops" on the packing room happy (they get spoiled easily) and also impress guests.
As our "opportunistic house blend" we revise it periodically based on which coffees we have that fit the bill in providing a uniquely delicious blend while being plentiful and easy to produce. We have just revised the previous formula, which was based on Sumatra Lintong as the primary Arabica, because we are having increasing difficulty sourcing and sorting that origin. Len worked on the new formula for a week before we all decided that a new winner was born! Enjoy.
We've made this available two ways - first, as a complete pre-mix of the three origins, to be roasted at one temperature level. Second, as separate bags of the Catimor and a premix of the other coffees. With this option, we recommend a lighter roast level of the Catimor for optimizing the blend.
Please select from 1 pound or 10 pound fully premixed, or 2 pound or 10 pound separate Catimor and premix bags. Green, unroasted coffee beans.
More Information
Jerome Street Blend is currently made from three regional traditional coffees with long heritage:
- Nicaragua Matagalpa Catimor is an heirloom variety (subtype of Arabica) with high cupping scores
- Costa Rica Estate Catuai Arabica beans won two Golden Bean USA awards in 2016
- Dalat Peaberry Robusta reaches the back palate and adds chocolatey smoothness; prized ingredient in award-winning Italian blends
The result is an exceptionally well-rounded coffee with excellent aroma and bright profile. Notes of citrus, chocolate, caramel. A great choice for serving to guests and superb as espresso, with generous crema. Good hot or iced; stores well in the fridge for turning into iced coffee later.
Green unroasted coffee beans pre-blended for home and commercial roasters. Recommended roast range from Medium through Dark.
Customer Reviews
Write Review
New favorite

Love this blend. It is my new go to for roasting at home.

Posted by DANIEL WILSON on Jul 25th 2020

A family favorite

My wife and I loved this coffee so much that we had Len make a bunch of Jerome St. Blend to give out to guests at our wedding. This coffee smells great and looks great. I got the "green beans," and there were basically no Quakers in the batch, which is pretty rare. I will buy this again and again.

Posted by Matt on Jun 6th 2020
Latest Blog Post
We're doing everything we can to help! Read more...
Resources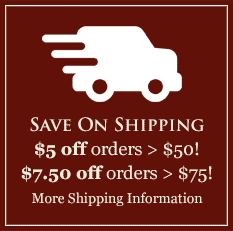 Featured Region
Brazil's Poços de Caldas
There is no other terroir in the world similar to the unique microclimate of Poços de Caldas, which is angled perfectly toward the sun. Poços de Caldas receives sharply divided day and night periods that begin with early morning sun full-on till 4 pm. The soil is enriched by volcanic minerals and rainforest humus. Learn more and browse Brazilian Volcano Coffees here.