Jerome Street Blend
Jerome Street Blend gets its name from the address of our offices, where Len brews up fresh coffee every day for himself, our workers, and any guests who come to visit. The idea behind Jerome Street Blend is to have a go-to coffee using our best easily available beans, partly to keep the demanding "troops" on the packing room happy (they get spoiled easily) and also impress guests.
As our "opportunistic house blend" we revise it periodically based on which coffees we have that fit the bill in providing a uniquely delicious blend while being plentiful and easy to produce. We periodically revise the formula, originally based on Sumatra Lintong as the primary Arabica, because we are having increasing difficulty sourcing and sorting that origin. Len worked on the new formula for a week before we all decided that a new winner was born! We have been using this formula for over 6 months now because customer reaction is so positive. It's a top-seller. Enjoy!
8 oz., please select ground or whole bean. Harlequin 2-temperature roast to maximize each bean's unique notes.
More Information
Jerome Street Blend is blended from three regional traditional coffees with long heritage:
- Nicaragua Matagalpa Catimor is an heirloom variety (subtype of Arabica) with high cupping scores
- Costa Rica Estate Catuai Arabica beans won two Golden Bean USA awards in 2016
- Indian Organic Robusta reaches the back palate and adds chocolatey smoothness; prized ingredient in award-winning Italian blends
The result is an exceptionally well-rounded coffee with excellent aroma and bright profile. Notes of citrus, chocolate, caramel. A great choice for serving to guests and superb as espresso, with generous crema. Good hot or iced; stores well in the fridge for turning into iced coffee later.
Jerome Street Blend is one of our most popular office coffees. It goes over very well as a staple, gourmet, everyday coffee that doubles as an exciting espresso. It seems to keep everybody happy!
Customer Reviews
Write Review
Love Harlequin Roast!

Harlequin roast- now we're talking!! Love the blending in of beans with a medium/ lighter roast profile. This is an excellent blend and one I'll purchase again. I found the Saigon Cafe to be a little dark for my taste. But Jerome Street Blend is just about perfect for any occasion.

Posted by Robert on Oct 24th 2020

a movable feast

Always changing and very often a wonderful novel blend

Posted by Stanley on Aug 26th 2020
Latest Blog Post
These volcanic soil coffees are delicious and diverse... Read more...
Resources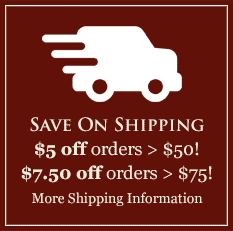 Featured Region
The Araku Valley of India
India's coffee tradition goes back 400 years or more, when a variety called Kent was first established in the Southern Hills. Arabicas predominated until the blight of 1870, when growers needed to hybridize to resistant varieties. The resultant strains had genes from Liberica and other unique, resistant species. Learn more and browse India's Araku Valley coffees here.