Jo Snow Flavored Syrups
Melissa from Jo Snow Syrups simply makes the best all-natural concentrated flavor syrups we have ever tried. Not only do they only have natural ingedients and organic sugar, they really get the flavor balance correct. This is something we have experimented with a lot and find very difficult, so when we tried Jo Snow and compared it to industry standards like DaVinci syrups, there was no comparison. In fact, we discarded a few of the other brands we had on hand.
Once you've tried Jo Snow you can't go back! We are presenting just a few of our favorite offerings from Jo Snow this month, with combinations that work with specific coffees or cascara coffee fruit. There is a whole lot of awesome goodness to be had from one of these bottles!
These syrups were formulated and balanced to add to coffee and espresso for instant happiness, but we are also enjoying them in seltzer, on ice cream and in yogurt, and they say (not tried yet!) they make a wonderful flavored Snow Cone syrup.
Hazelnut: Organic cane sugar, water, hazelnut, citric acid. This is the real thing and anybody who thinks they have had the good hazelnut flavor in coffee is going to be astonished how real and delicious this tastes.
Cardamom Rose: Organic cane sugar, cardamom, cinnamon, rose water, citric acid. One of Melissa's most crafty combinations. Incredible in coffee and in brewed cascara coffee fruit drinks and punch... and, in tea! Add some to black tea and find a new rose-colored happy place!
Café de Olla: Brown sugar, cinnamon, cloves, molasses, orange extract, citric acid. A personal Jo Snow favorite of Len's, this is "instant Mexico fiesta coffee". Use it in espresso for a real kick.
Lumberjack: Canadian coffee lovers rejoice! Maple syrup with a touch of heat, indescribably delicious in coffee.
Try all four now at a special sale price! 375mL is very generous and goes a long way.
Latest Blog Post
Direct Trade is the wave of the future, and is picking up speed. It may just save hundreds of thousands of farming communities around the globe. Read more...
Resources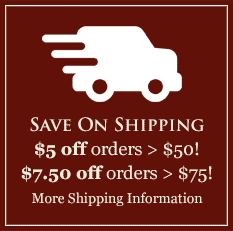 Featured Region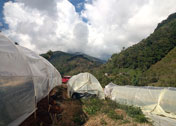 Costa Rica's Dota Tarrazu Region
"Tarrazu", like Champagne, is a restricted term that can only apply to the highly-prized coffees grown in one small mountainous region. With your help and ours, our Tarrazu coffee farmer is expanding his farm to the great benefit of the local people, the environment, and the coffee species. Learn more and browse our Costa Rica Dota Tarrazu coffees here.