Jump Start Breakfast Blend Blend, green unroasted, premixed
Jump Start Breakfast Blend Blend, green unroasted, premixed
For all those winter mornings when you need a coffee with soul, not some lower-caffeine all-Arabica blend the other brands call a Breakfast Blend!
More Information
Most "breakfast blend" coffees have a normal amount of caffeine, and try to wake you up with flavor alone, usually by darkening the roast. That's nice, but let's be honest: we need a little extra kick in the morning sometimes.
Jump Start coffee blends premium Arabicas with organic, shade-grown Philippines Robusta peaberries. Robusta is naturally higher in caffeine than Arabica, meaning a cup of this coffee contains 20% more caffeine than a cup of straight Arabica coffee, without any artificial additives.
To give you that extra flavor punch we need in the mornings, when our taste buds are still sleepy, the rest of the blend consists of pleasantly sharp, aromatic Dalat Typica Arabica and the deep mineral volcanic soil profile of Brazil Santa Izabel Microlot Arabica coffee. Green unroasted coffee beans for home or commercial roasters.
Customer Reviews
Write Review
jumping for Jumpstart-

Starting the day with Jumpstart is the way to go!
We started roasting a small order but this is now our main coffee selection.
Flavor- At moderate roast- Full City- No bit, No bitterness, Some chocolate notes. This blend excites the entire tongue. We add a non-lactose milk to whiten the first cup of the morning, (when we have some in the fridge); the rich flavor and smoothness of the plain unaltered coffee also is wonderful. There is enough caffeine to start the day. We now Jump-Start every morning.

Posted by Laurence DeBoer. on Aug 27th 2018
Latest Blog Post
Direct Trade is the wave of the future, and is picking up speed. It may just save hundreds of thousands of farming communities around the globe. Read more...
Resources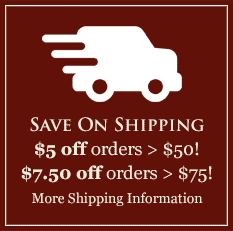 Featured Region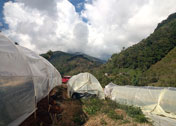 Costa Rica's Dota Tarrazu Region
"Tarrazu", like Champagne, is a restricted term that can only apply to the highly-prized coffees grown in one small mountainous region. With your help and ours, our Tarrazu coffee farmer is expanding his farm to the great benefit of the local people, the environment, and the coffee species. Learn more and browse our Costa Rica Dota Tarrazu coffees here.