Jump Start Breakfast Blend
Jump Start Breakfast Blend
For all those winter mornings when you need a coffee with soul, not some lower-caffeine all-Arabica blend the other brands call a Breakfast Blend!
Most "breakfast blend" coffees have a normal amount of caffeine, and try to wake you up with flavor alone, usually by darkening the roast. That's nice, but let's be honest: we need a little extra kick in the morning sometimes.
Jump Start coffee blends premium Arabicas with organic, shade-grown Robusta peaberries. Robusta is naturally higher in caffeine than Arabica, meaning a cup of this coffee contains 33% more caffeine than a cup of straight Arabica coffee, without any artificial additives.
To give you that extra flavor punch we need in the mornings, when our taste buds are still sleepy, the rest of the blend consists of pleasantly sharp, aromatic Villalobos and the deep mineral volcanic soil profile of Brazil Santa Izabel Microlot Arabica coffee. 8 oz, dark roast. Please select ground or whole bean.
Latest Blog Post
We're doing everything we can to help! Read more...
Resources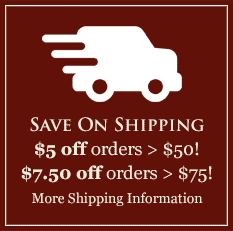 Featured Region
Brazil's Poços de Caldas
There is no other terroir in the world similar to the unique microclimate of Poços de Caldas, which is angled perfectly toward the sun. Poços de Caldas receives sharply divided day and night periods that begin with early morning sun full-on till 4 pm. The soil is enriched by volcanic minerals and rainforest humus. Learn more and browse Brazilian Volcano Coffees here.