Kaapi Royal Robusta, India Screen 17 Coffee
Kaapi Royal Robusta, India Screen 17 Coffee
Super healthy, robust beans are bursting with rich coffee flavor. This is a "back-pallet" delight, with low acidity, high body, and smooth, lingering finish. Kaapi Royal is a term used for Robusta beans that are screened above the 16mm standard for Arabica, which is very unusual, since Robusta is usually smaller than Arabica.
Robusta in India is grown in rich soil at altitudes higher than typical in the rest of the world, and lovingly cultivated to specialty coffee cupping standards. The parent plants were likely imported into India over a century ago from Sumatra, and they have the same chocolatey profile as beans brought into Indochina (including Vietnam) by French Jesuits circa 1890-1920. We are offering this coffee as a stand-alone single origin of exceptionally quality, and also creating some new blends in which the rich, earthy flavor of these beans will shine.
8 ounce bags, please choose ground or whole bean, light, dark or Harlequin Roast.
Latest Blog Post
Our creative muse demands expression... this is our way of bringing more creative blending to your table (or cup). Read more...
Resources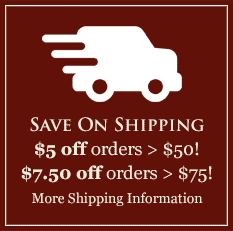 Featured Region
Brazil's Poços de Caldas
There is no other terroir in the world similar to the unique microclimate of Poços de Caldas, which is angled perfectly toward the sun. Poços de Caldas receives sharply divided day and night periods that begin with early morning sun full-on till 4 pm. The soil is enriched by volcanic minerals and rainforest humus. Learn more and browse Brazilian Volcano Coffees here.