Kenya Lenana AA Arabica
We have sampled a lot of Kenyan coffees and most of the time, we find them too acidic for our tastes. It's hard to find an origin we can trust and a taste profile that really impresses us. But we love this new Lenana. Lenana is one of the original cultivation regions of coffee, and on the slopes of Mt. Kenya there are subpeaks that have just the right altitude and terroir. Lenana coffee cultivation has a centuries-old tradition of care and quality.

This coffee is a mix of Arabica sub-varieties and is fully traceable to the individual farmers. Flavor notes: Cinnamon, nutmeg, marzipan, melon. Add a buttery profile in Harlequin Roast (artful blend of Dark and Light roast).
8 oz bags. Please select ground or whole bean and roast level.
More Information
Smallholder farmers, each with around 200 trees, work together in family-oriented co-ops. Unlike in some countries where impersonal, larger coops are run by outside conglomerates, these small coops are an absolute necessity for the farms to have access to the equipment they need, and to the outside specialty coffee market. Each co-op owns wet mills to process their cherries. Farmer cooperatives own most of the wet mills in the region, and receive freshly picked ripe cherries from their member farmers throughout the harvest season. Smallholders harvest their cherries and deliver them to the mill on the same day. Disc pulping and separation is followed by between twelve and twenty-four hours of dry fermentation, then washing and overnight underwater soaking.

We featured this coffee in recent Open Houses and our visitors were 100% unanimous in its praise! We present it here in Light (City) Roast, Medium (Full City) Roast, and a masterful Harlequin Roast blend of 75% Dark Roast and 25% lighter City Roast blended together.
Latest Blog Post
Direct Trade is the wave of the future, and is picking up speed. It may just save hundreds of thousands of farming communities around the globe. Read more...
Resources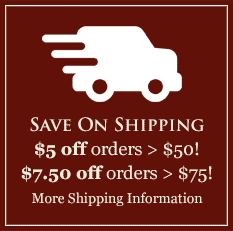 Featured Region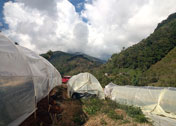 Costa Rica's Dota Tarrazu Region
"Tarrazu", like Champagne, is a restricted term that can only apply to the highly-prized coffees grown in one small mountainous region. With your help and ours, our Tarrazu coffee farmer is expanding his farm to the great benefit of the local people, the environment, and the coffee species. Learn more and browse our Costa Rica Dota Tarrazu coffees here.