Kenya Lenana AA green unroasted coffee beans
Kenya Lenana AA green unroasted coffee beans
We have sampled a lot of Kenyan coffees and most of the time, we find them too acidic for our tastes. It's hard to find an origin we can trust and a taste profile that really impresses us. But we love this new Lenana. Lenana is one of the original cultivation regions of coffee, and on the slopes of Mt. Kenya there are subpeaks that have just the right altitude and terroir. Lenana coffee cultivation has a centuries-old tradition of care and quality.

This coffee is a mix of Arabica sub-varieties and is fully traceable to the individual farmers. Flavor notes: Cinnamon, nutmeg, marzipan, melon. Add a buttery profile in Dark Roast.
1 pound green unroasted coffee beans.
Latest Blog Post
Our creative muse demands expression... this is our way of bringing more creative blending to your table (or cup). Read more...
Resources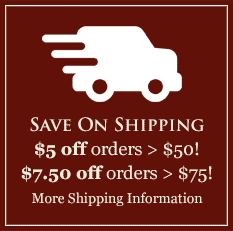 Featured Region
Brazil's Poços de Caldas
There is no other terroir in the world similar to the unique microclimate of Poços de Caldas, which is angled perfectly toward the sun. Poços de Caldas receives sharply divided day and night periods that begin with early morning sun full-on till 4 pm. The soil is enriched by volcanic minerals and rainforest humus. Learn more and browse Brazilian Volcano Coffees here.