Laos Blend from the Bolaven Plateau
Laos Blend from the Bolaven Plateau
Our Laotian Blend is true Vietnamese-style coffee, in the tradition of our bestselling Dalat Paradise Blend but with even greater depth. The Laos mountains are actually an extension of the same highlands found in the Dalat region, but the Laos mountains are more dramatic. So is their coffee!
Beans from the Laos mountains are a traditional--and vital--component of a premium Vietnamese Arabica blend; fans of Trung Nguyen's Creative Five will recognize the special depth and complexity of Laotian beans, which are the source of Creative Five's power. Laotian Bourbon Arabica beans have the same unique, hard-to-describe Vietnamese essence we love about Dalat Bourbon Arabica, but in greater intensity. It imparts to the blend a well-rounded, mouth-filling profile, chocolate tones, and a complex aroma with hints of spice. A dash of Vietnamese Robusta peaberries provide a perfect bass note to round out the melody.
We've tweaked our recipe a bit, taking advantage of what we learned with the Saigon Blends, and it's powerful good. This is a sipping and savoring coffee, something that will delight you with every cup. Hot, cold, black, light, it sings no matter how you drink it.
8 oz bags, Medium Roast, please select drip grind or whole bean. Very limited supply!
Latest Blog Post
Direct Trade is the wave of the future, and is picking up speed. It may just save hundreds of thousands of farming communities around the globe. Read more...
Resources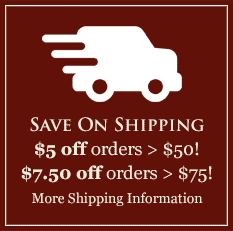 Featured Region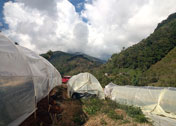 Costa Rica's Dota Tarrazu Region
"Tarrazu", like Champagne, is a restricted term that can only apply to the highly-prized coffees grown in one small mountainous region. With your help and ours, our Tarrazu coffee farmer is expanding his farm to the great benefit of the local people, the environment, and the coffee species. Learn more and browse our Costa Rica Dota Tarrazu coffees here.