Lighten Up! - New Light Roast Blend
Lighten Up! - New Light Roast Blend
We get more requests for Light Roasts every day. Not every coffee origin is great in a Light Roast... so we offer only a few, like our André Sanches Bourbon Suprema, our Nicaragua Matagalpa Catimor, and India Natural Robusta. Most Arabica coffees tend to be acidic and express some sourish lemon juice notes in a true Light Roast. What we look for is citrus notes that are not sour - often called lemon zest, and the development of some browning notes that include the buttery goodness of the darker roasts. Dominant notes are often brown sugar or honey and there are fruity notes that are diverse and pleasing rather than distracting.
So to satisfy the craving for new and different light roast coffee we did an obvious thing - broaden the taste profile of two coffees that are great in lighter roasts by mixing Light and City (a step between Light and Medium) roasts of a stunning Brazil Volcano Coffee small farm microlot and 15% India Robusta. Our new Lighten Up has three subtly different roast levels, balanced acidity and flavor notes, and a really pleasing persistence. And the aroma is heavenly!
We don't know of any other coffee company who has put out a similar blend. If you are a Light Roast fan, this is a must-try!
Our label art features another original happy watercolor by Melanie Weisberg.
8 ounces, please choose ground or whole bean.
Latest Blog Post
These volcanic soil coffees are delicious and diverse... Read more...
Resources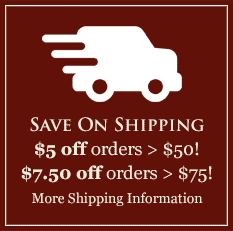 Featured Region
The Araku Valley of India
India's coffee tradition goes back 400 years or more, when a variety called Kent was first established in the Southern Hills. Arabicas predominated until the blight of 1870, when growers needed to hybridize to resistant varieties. The resultant strains had genes from Liberica and other unique, resistant species. Learn more and browse India's Araku Valley coffees here.