Mulled Cascara Cider
Oh my goodness, cascara and mulling spice are a match made in Autumnal heaven. The naturally sweet and fruity brew of the coffee fruit is inherently good with spice--we've been playing with spiced cascara drinks all year, but the arrival of Sweater Weather gave us an excuse to go full throttle. (Did we mention we love Autumn flavors? We do.)
This pre-mixed blend of ready-to-brew cascara and freshly ground spices, including allspice and two kinds of cinnamon, also contains a touch of orange zest and cranberry essence to enhance the fruity flavors for a more cider-like experience.
The 4-ounce size comes with 6 make-your-own-teabags for easiest brewing. For the 12 ounce size, you can select a package of 60 brew bags and save $1 on the bags as well.
These are essentially make-your-own teabags: you add cascara to the little bag, fold the top over, and it's ready to brew. No teaball or strainer needed. If you want more of these brew bags, we sell them here.
On sale now until our supply is gone for the season!
More Information
A superfood King, sun-dried coffee cherries (cascara) have 8x the antioxidants of blueberries, and more health-giving properties than acai and pomegranate. Even more importantly, they are delicious!
Coffee cherries are the fruit of the coffee plant, which hold the coffee "bean" inside. For some inexplicable reason, coffee farmers have never provided this "cascara" to the USA until recently, although the coffee cherry fruit has been enjoyed worldwide for centuries. With notes of cherry, hibiscus, honey and tamarind, it's easy to enjoy coffee cherries.
Cascara, meaning "husk" in Spanish, refers to the dried coffee fruit after the seeds (coffee beans) have been removed. It's incredibly versatile--the complex and pleasing flavor blends well with a wide variety of applications.
A serving of brewed coffee fruit has about 1/4 the caffeine of coffee, although of course you can increase or decrease this by using more or less cherry per serving. Brew time does not affect caffeine content. It's lightly sweet on its own, but to be honest, most of us have a sweet tooth and we think the flavor blooms more with a pinch of sweetener.
More about the health benefits of the coffee cherry
The antioxidant benefits of coffee fruit and its brew aren't from huge amounts of vitamins, but rather from potent polyphenols that offer strong antioxidant and anti-inflammatory effects. As noted above, a serving of coffee cherry tea has several times as much antioxidant power as blueberries and many other famous superfruits.
Fitness enthusiasts, take note: next time you work out, skip the vitamin water and reach for coffee cherry tea! Artificial supplements of antioxidants (such as vitamin C) have been shown to be ineffective at helping your body cope with stress and recover quickly, so your body will benefit far more from natural polyphenols from real fruit.
In addition to its antioxidant and anti-inflammatory properties, coffee cherries may offer significant benefits to the brain. A pilot study on coffee cherry extract indicates the extract may boost the brain's supply of brain-derived neurotrophic factor (BDNF), which protects the brain against mental illnesses, including depression and aging-related illnesses such as dementia, by an average of 143% over baseline. This is a new area of research, but results so strong are exciting--BDNF is essentially what keeps a brain "young" and the medical community is actively researching ways to fight aging and illness by boosting the aging brain's supply of this vital protein.
Dried coffee cherries, per serving, is also extremely nutrient-rich. It has three times more iron than spinach and twice the potassium of a banana. Potassium is extremely water-soluble, which makes your coffee cherry tea a delicious and calorie-free way to give your body a vital nutrient.
Of course, we aren't doctors and we don't make health claims. All we can do is share research with you. But dang, coffee fruit is looking good to us right now!
Latest Blog Post
Direct Trade is the wave of the future, and is picking up speed. It may just save hundreds of thousands of farming communities around the globe. Read more...
Resources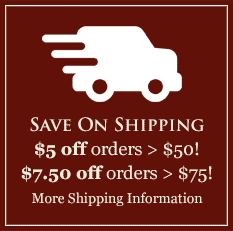 Featured Region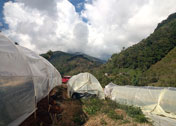 Costa Rica's Dota Tarrazu Region
"Tarrazu", like Champagne, is a restricted term that can only apply to the highly-prized coffees grown in one small mountainous region. With your help and ours, our Tarrazu coffee farmer is expanding his farm to the great benefit of the local people, the environment, and the coffee species. Learn more and browse our Costa Rica Dota Tarrazu coffees here.