Muscovado Organic Raw Granulated Sugar, Philippines
Muscovado Organic Raw Granulated Sugar, Philippines
Philippines "Blonde" Muscovado Sugar
- perfect for coffee!
Muscovado sugar is made from sugar cane juice and contains all the natural flavor and minerals, like Demerara sugar. However, blonde Muscovado processing gives it many advantages over both Demerara and conventional, dark Muscovado:
Finer grain: melts easily in beverages and mixes smoothly into recipes
Light, dry texture: Does not harden the way brown sugar and dark Muscovado does
Pure flavor: Delicious but not overpowering, making it perfect for coffee
Ideal for cooking, too: Can be substituted 1:1 for brown sugar
We're sorry, we are very low on this product inventory and we will only be able to sell it in the smallest size, 4 oz.
Customer testimonial:
"My wife and I became used to enjoying what is called mascabado sugar (same as "muscavado") while living in Mexico but this organic product from the Philippines is superior in both texture and flavor. Truly the best sugar we have ever had!"
- Kevin K, Colorado
Latest Blog Post
These volcanic soil coffees are delicious and diverse... Read more...
Resources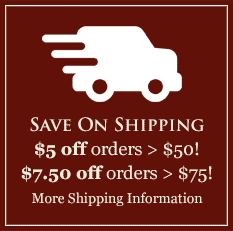 Featured Region
The Araku Valley of India
India's coffee tradition goes back 400 years or more, when a variety called Kent was first established in the Southern Hills. Arabicas predominated until the blight of 1870, when growers needed to hybridize to resistant varieties. The resultant strains had genes from Liberica and other unique, resistant species. Learn more and browse India's Araku Valley coffees here.