Muscovado Organic Raw Sugar (Nuggets), Philippines
Muscovado Organic Raw Sugar (Nuggets), Philippines
This stunningly delicious organic sugar from the Philippines is not just great in coffee, it is perfect for candy-making and recipes where the sugar melts, when you use these "Nuggets". When we sift the sugar for the granulated product, these "nuggets" remain, which are just pieces too large to go through the screen.
The nuggets has a slightly darker flavor, more of a molasses or brown sugar tone, and are really addictive in taste! Please buy them so we can stop consuming them ourselves. Once you start, you can't stop. Or at least... we can't!
Buying the nuggets in these 10-pound bags saves you 70% on what might possibly be the world's best-tasting organic sugar from cane.
Customer Reviews
Write Review
Wow-fully Delicious

Wow! Wow! Wow! This is good good good crunchy sugar bits. I can hardly resist pinching a bite of this moderate sweetness.
I made homemade blueberries muffins and sprinkled a half teaspoon over each muffins before baking.. It baked beautifully and was so delicious with a cup of Len's fresh roasted coffee beans :)

Posted by Sandra Riffle on Sep 2nd 2017

Delightful Replacement

Nice alternative to white sugar, I add this to my brew basket when brewing coffee. Sweetens but not overly, takes some of the bite out of stronger coffee products. Highly recommended sugar replacement.

Posted by Edward Barcik on Jun 25th 2017
Latest Blog Post
Direct Trade is the wave of the future, and is picking up speed. It may just save hundreds of thousands of farming communities around the globe. Read more...
Resources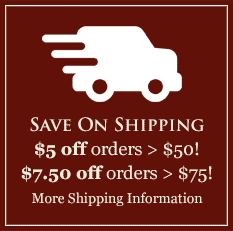 Featured Region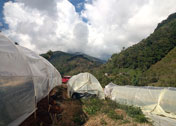 Costa Rica's Dota Tarrazu Region
"Tarrazu", like Champagne, is a restricted term that can only apply to the highly-prized coffees grown in one small mountainous region. With your help and ours, our Tarrazu coffee farmer is expanding his farm to the great benefit of the local people, the environment, and the coffee species. Learn more and browse our Costa Rica Dota Tarrazu coffees here.