Nicaragua Catimor - Harlequin Roast Pi Day Sale $3.14
Nicaragua Catimor - Harlequin Roast Pi Day Sale $3.14
Warmer weather is coming and we look forward to bringing back our favorite cold brews, which generally feature this hero of cold roast and icing, the heirloom Catimor from Mercedes Farm. To kick off Spring with a bang, we are offering this premium coffee in Harlequin Roast for $5 each in a $5-Pack, a price we have never offered before!
It has the brilliant first sensation of citrus and pleasing acidity that gives way to warm caramel/burnt sugar and spicy tones. This is simply one of our favorite coffee experiences, and unlike anything else in the world. Catimor is a carefully develop cross (natural grafting, not GMO) between various Arabica and Robusta strains, developed to capture the persistence, high body and low acidity of Robusta with the most pleasing aspects of Arabica, including a pleasant and not overpowering citrus tone that gives way to butter and vanilla notes. You can enjoy this coffee as a hot brew (one of Len's favorites) or as cold brew or iced coffee.
The result is a premium quality bean with a unique and deeply layered flavor profile. The farm uses mandarin orange trees as shade trees, too, which adds to the sweet citrusy fragrance. This current crop is part of a replanting to bring back heritage species that are more disease-resistant and although they may be a little more difficult to cultivate, yield a superior cup score. Medium caffeine level.
For about 30 years Central American farmers catered to USA tastes by planting hybrid Arabicas that were unviable long-term in the environment but high in yield and profit. Now we support this movement to go back to heritage species that are superior in taste and quality. Mercedes Farms offers worker security and benefits enabled by Direct Trade with us and other buyers.
8 oz bags, please select ground or whole bean, Harlequin Roast.

Latest Blog Post
Our creative muse demands expression... this is our way of bringing more creative blending to your table (or cup). Read more...
Resources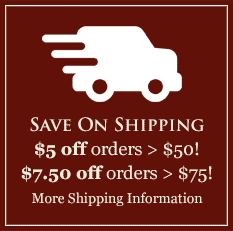 Featured Region
Brazil's Poços de Caldas
There is no other terroir in the world similar to the unique microclimate of Poços de Caldas, which is angled perfectly toward the sun. Poços de Caldas receives sharply divided day and night periods that begin with early morning sun full-on till 4 pm. The soil is enriched by volcanic minerals and rainforest humus. Learn more and browse Brazilian Volcano Coffees here.