Nicaragua Catimor (Matagalpa Region Arabica)
Nicaragua Catimor (Matagalpa Region Arabica)
Our best single-origin coffee for cold brew and iced coffee takes on new roles in colder weather, when the Limoncello is a top-selling coffee for espresso and specialty drinks, and the Harlequin Roast pairs well with holiday dinners and desserts.
The Limoncello Catimor explodes with flavor (watch out, some people can't handle it!) Seriously, there is no way to describe all the wonderful nuances of this coffee in cold brew, iced or as espresso. This is a standby in our own homes for entertaining.
The Limoncello roast has all the citrusy brightness light roast fans love, with none of the trade-offs. In fact, our Limoncello Catimor is lower in acid than other light roasts we tested, and has an exceptionally rich mouthfeel, with no sourness. After an initial rush of lemon zest, you get layers of sweet molasses and butter, followed by a deliciously lingering finish with hints of caramel.
The Harlequin roast is not blended with a Dark Roast base, as are most of our Harlequin Roasts, but with a Full City (between medium and dark) base blended with a City (light) Roast. The Full City Roast base broadens the flavor profile and adds caramel and warm tones to make the coffee less of a "specialty" item that highlights the citrusy profile.
Catimor is a relatively uncommon subspecies that is resistant to coffee leaf rust. We hope everybody will try this unique coffee, which is ideal for lighter roasts, because it is helping the farmers adapt to the spread of leaf rust blight by diversifying their plantings, and preserving some unique genes in coffee that have flavor profiles no other variety has.
Catimor was once considered a prize heritage crop in Nicaragua but was mostly replaced by higher-yield and easier-to-grow varieties. But now its stunning and unique cup quality is being re-discovered as farmers bring this extraordinary variety "back to the future".
8oz, please selcct roast level and whole bean or ground. (More roast descriptions are below.)

More Information
Limoncello Roast - a new roast for our new coffee
Blonde Roast? Light Roast? Aren't those coffees painfully acidic and weak? That's what we thought... until we realized the problem with blonde roasts isn't the roast. It's the bean!
When we tried roasting our new Catimor to a very light 410 degrees, something magical happened. The Catimor bloomed with exactly those fruity, lemony flavors so prized by lovers of light roasts, but with none of the usual downsides. The acidity is normal, and the body is full and rich. It is intensely flavorful: after an initial rush of lemon zest, you get layers of sweet molasses and butter, followed by a deliciously lingering finish with hints of caramel.
This is our Limoncello Roast, our most precisely calibrated Master Roast ever, and named after the famous Italian lemon liqueur. It's wonderful served hot, and even better on ice. We consider this one of the top 3 iced coffees we've ever had.
Also available in our multi-level Harlequin Roast if you prefer a less citrusy, more buttery bean!
Customer Reviews
Write Review
Lemon for sure

I ground this for use in pulling espresso shots manually. It is a good bean, I'm just not a huge fan of light roasts, but wanted to see what this one was like. I think I would enjoy it more as a Harlequin roast or indeed as cold brew. As espresso, it was acidic and sharp, definitely noticed the lemon.

Posted by Charley Wright on Apr 14th 2020

Smooth tasting

Smooth tasting; no bitterness. We grind whole beans to make ours every morning.

Posted by Art on Apr 5th 2017
Latest Blog Post
These volcanic soil coffees are delicious and diverse... Read more...
Resources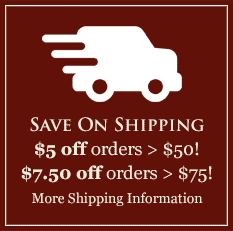 Featured Region
The Araku Valley of India
India's coffee tradition goes back 400 years or more, when a variety called Kent was first established in the Southern Hills. Arabicas predominated until the blight of 1870, when growers needed to hybridize to resistant varieties. The resultant strains had genes from Liberica and other unique, resistant species. Learn more and browse India's Araku Valley coffees here.