Nicaragua El Recreo Jinotega Half-Caff
Nicaragua El Recreo Jinotega Half-Caff
So rich and flavorful, your guests will never guess it's low in caffeine!
This is a blend of El Recreo's regular coffee and our special new Best American Decaf blend of water process decaffeinated beans. Water Process is the most effective, all-natural method of decaffeination there is, and this blend is exceptionally good in both taste and aroma. It has the same sweetness and chocolate-caramel tones that have made their regular coffee a hit, full of buttery mouthfeel.
8 ounce bags, drip grind or whole bean. 50% of the normal level of caffeine in coffee.
Customer Reviews
Write Review
Sehr richtig, daß e

Sehr richtig, daß es auch im &#8&n0;Reale22#8221; Unhöflichkeiten gibt. Letztlich handeln viele oft so wie real. Und dennoch habe ich das Gefühl, daß die Anoymität des Internets diesen Punkt verstärkt. Warum verstecken sich viele hinter der Anonymität (und geben durch ihr Surfen, Äußerungen und Verhalten trotzdem so viel von sich preis?).

Posted by Jeneva on Oct 7th 2016
Latest Blog Post
Our creative muse demands expression... this is our way of bringing more creative blending to your table (or cup). Read more...
Resources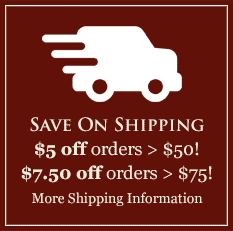 Featured Region
Brazil's Poços de Caldas
There is no other terroir in the world similar to the unique microclimate of Poços de Caldas, which is angled perfectly toward the sun. Poços de Caldas receives sharply divided day and night periods that begin with early morning sun full-on till 4 pm. The soil is enriched by volcanic minerals and rainforest humus. Learn more and browse Brazilian Volcano Coffees here.